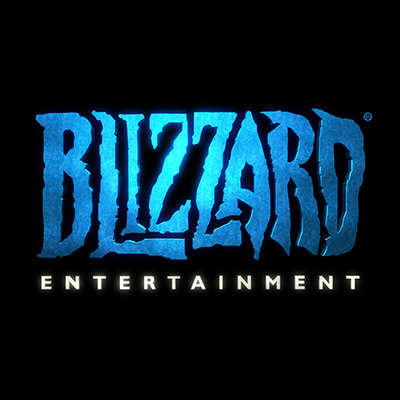 Job Description
We Need You
The minions of Hell are growing stronger...
We're working on a new, unannounced Diablo project. If you're a skilled Lead Concept Artist, then come work with us and together we will build something extraordinary.
Our team of talented developers is growing. Our backgrounds are diverse, but we all share a real passion for what we do. We believe our team is an outstanding fit for those looking for a tight-knit crew that celebrates self-expression and embraces collaboration.
Stuff We Will Trust You With
Do you geek out on art in all its forms, especially when it's dark, gothic and macabre? We're looking for an extraordinarily talented artist to lead the concept art team for an unannounced Diablo project. Your experience and leadership will help make our entire art department better at producing amazing content.
Your responsibilities will range from crafting and creating unique art pieces from scratch, to tweaking and improving existing assets and art. You may be working on a weapon or armor set one day, and a boss monster or landscape the next. We expect you to be comfortable with ambiguity, and equally happy working as an individual contributor, or as a role model, mentor, and champion for the entire department.
Being a listener and a voracious learner, you thrive in a dynamic environment where every voice matters, and you passionately believe that being proven wrong is just another opportunity to grow and learn. You actively seek out feedback from your peers and the Art Director, and you always strive to collaborate to meet the expected and required quality bars.
And of course, you really like killing demons and getting loot, right?
Skills & Requirements
Stuff We'll Expect From You
What does it take to be successful in this role? Well, we're always looking for people who are game developers first and who can help us become even better than we are today. Your previous achievements probably look something like this:
World-class concept art skills and deep understanding of human and creature anatomy, color theory, values, form, shape language, and silhouette
Superior eye for light, value, composition, color, staging, materials, architecture, and detail in environmental design
Thorough understanding of the distinctive Blizzard Entertainment visual style and a passion to push it to the next level
Mastery of digital content creation tools, like Photoshop and Painter
Impressive and relevant portfolio demonstrating concept art that you created
Years of experience working with lead artists and art directors to develop unique and cohesive visual styles for levels and assets
Able to work creatively as part of a large or small group
Ability to mentor other artists and provide meaningful feedback
Think of yourself as a game developer first, and an artist second
A passion for games
Self-starter and driver, excellent communicator and an amazing team-player
Worked through an entire production cycle and have previously shipped AAA titles.
How You Will Stand Out
Most importantly, we want to get to know your authentic self. Life's too short to pretend to be something you're not (unless we're talking cosplay of course). That said, we hope you have:
A strong passion for developing and playing games
Knowledge of the Diablo universe
Personal portfolio demonstrating an affinity to art relevant to the Diablo universe
Experience in world building and composing scenes
A solid foundation in traditional art.
Additional Information
Relocation assistance is offered
How to Apply
Please visit our website here:
https://careers.blizzard.com/en-us/openings/oTeS8fwR
And yeah, you will need these things to apply
Resume.
Portfolio demonstrating meaningful skills. Only online work submissions, please. (e.g. website, blog or online album).
Ability to work full-time onsite at Blizzard Entertainment's HQ in Irvine, California.
You should be willing to complete a test if requested to do so.
About the Company
Best known for blockbuster hits including World of Warcraft® and the Warcraft® , StarCraft®, and Diablo® franchises, Blizzard Entertainment, Inc. (www.blizzard.com), a division of Activision Blizzard (NASDAQ: ATVI), is a premier developer and publisher of entertainment software renowned for creating some of the industry's most critically acclaimed games. Blizzard Entertainment's track record includes nineteen #1-selling games* and multiple Game of the Year awards. The company's online-gaming service, Battle.net®, is one of the largest in the world, with millions of active players.