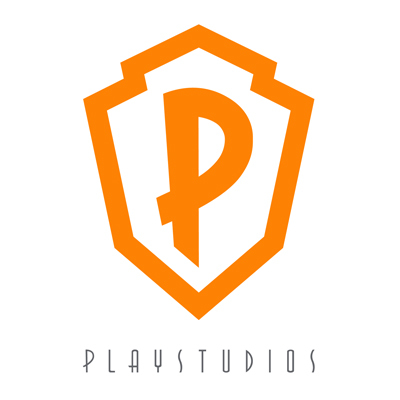 Producer / MMORPG Raid Leader - Mobile Games
PLAYSTUDIOS
Work From Home, Anywhere in the World, USA
Job type: Permanent
Job Description
Playstudios Orion - a 100% distributed team, is looking for talented PRODUCER / MMORPG RAID LEADER to help manage the day-to-day production process of our game products. You will assist in coordinating a "raid group" of tanks, scouts, DPS, supports, and healers through unpredictable adds phase, shifting resources, dodging AOEs, and multi-phased boss encounters. You will need to do your due-diligence on gear and skill check for team composition and reinforce pre-raid briefing and end of raid postmortems. 
Our distributed team operates in an async pipeline. With no physical offices, our entire studio operates on the cloud. You will need to assist the Creative Director in managing a production team of 25-40 people that are spread across multiple timezones with each production discipline passing the baton from one timezone to another. 
Coordinate with stakeholders and Creative Directors to track project requirements, deadlines, and daily production progress.
Skills & Requirements
MMORPG Raidleader or Guildmaster experience is a huge plus. (Ie. World of Warcraft, FFXIV, etc) If you had raid lead a 20man Mythic of current or previous tier/ Raid lead a static through T.E.A - we want to hear all about it!

Fast learner and not dogmatic about any one particular approach.

Get stuff done quickly and independently.

Excellent project management skills; ability to handle multiple projects at the same time and communicate shifting priorities in a fast-paced environment; familiarity with various project management tools and methods including agile, scrum, kanban, TDD

Excellent communication skills. Able to communicate clearly with all teams in the company including art, engineering, QA and marketing/UA; able to make presentations and lead effective and efficient meetings.

Able to create time and budget estimates for multiple projects, then combine and perform resource-leveling.

Know how to strike the balance between producing a high-quality product and meeting aggressive timelines in a fast-paced environment. Resourcefulness is key: evaluate and choose the best option for getting things done (e.g. adapt existing art/code or create new)

Understand software engineering and art pipeline; no need to be an experienced programmer or digital artist, but have to know how they work intimately.

Willing to 'fill-in' and be hands-on when necessary to get tasks done; willing to learn new skills to assist team.

Energetic, proactive problem solver; do not wait for problems to come up but identifies potential constraints and takes steps to de-risk early on.
Additional Information
Working remotely is an option
How to Apply
Download MyVegas, MyKonami, Pop! Slots, and review the product- Please make sure this genre is within your interest.
Interested applicants, please send your application to daniel@playstudios.asia with the tag [Producer] and (your name)
The tag is important! Example: [Producer] Maxmillion McRaidmaster
Include short info about yourself and your experiences. No need for lengthy cover letters. 
We highly appreciate your interest in the position, but due to the volume of submissions, we will reach out to those selected for the interview process. Thank you.
About the Company
Playstudios Orion
Playstudios Orion division is 100% distributed, there is no physical office, everyone is located across the globe - we work from the comfort of our home! To us, happiness is the result of being able to embrace flexible hours, and working on tasks that are meaningful.  We don't think that a great job should require you to uproot your life and your family, or that a life event should force you out of a great job. We want to work with great people no matter where your life takes you.
We like talents who can form a P.A.C.T with us
Proactive: capable self-starter and goal-oriented personality

Assertive: able to place oneself into production and offering help to others without overhead supervision

Communicative: be transparent and always updating the team on your progress or any issues encountered. Do not be afraid to speak your mind, we appreciate you!

Trustworthy: Trust is earned by demonstrating competence in your craft and being able to deliver outstanding work on time while being proactive, assertive, and communicative.
Our roles are full-time positions and are not your stereotypical boring freelance job where you engage with one manager. You will experience a brand new work methodology as you work in real-time with dozens of talents across the globe.