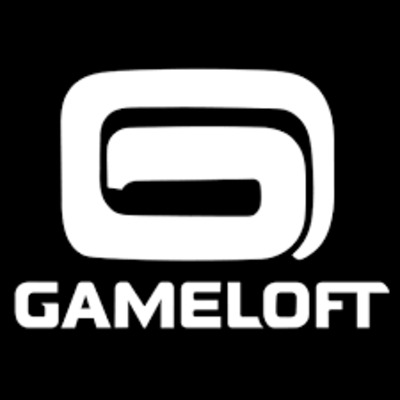 Job Description
MAIN TASKS AND RESPONSIBILITIES:
Collaborating with the art and design teams to develop the look and feel of the game
Creating compelling lighting for levels, in-game cutscenes and pre-rendered cinematics, while ensuring they are in keeping with the visual references, concept art or mood boards that are provided
Configuring the various dynamic lighting solutions and available post-processing effects in order to refine a scene's overall ambience (direct/indirect lighting, skydome, spot/area/point/linear/projector lights, volumetric/height fog, SSAO, screen-space reflection, tone mapping, colour grading, look-up tables, vignettes, bloom, depth of field, optical flare, chromatic aberration, anamorphic flare, etc.)
Producing static lightmaps compatible with the memory limitations of target platforms, if required
Implementing dynamic light setups while maintaining good performance on low-end devices
Designing and calculating irradiance / image-based lighting systems to be used by dynamic objects
Setting the required level of detail to maintain visual consistency with the initial concept
Checking that the various provided materials/textures are consistent and in keeping with the established graphical style and lighting methods
Checking compliance of the elements and of the packing on various UV channels, if required
Maintaining a superior level of quality
Working with technical artists and the 3D development team to contend with constraints related to production and to obtain the support required to implement new functionality and develop new tools
Helping the marketing team, when needed (static rendering, technical support for in-game footage)
 Creating and communicating documentation pertaining to lighting tools, pipelines and applications
Skills & Requirements
A college diploma in fine arts, visual effects, or equivalent (undergraduate degree an asset)
At least 3 years of experience in lighting, texturing, image processing, or other relevant experience (photography, computer graphics, or pre-rendering an asset)
Experience with third-party frameworks (Unreal/Unity) or an in-house pipeline for mobile/console production
Solid educational background: mastery of colour theory, rules of composition, staging, and traditional lighting techniques
Creativity and attention to detail
Broad knowledge of the visual arts (architecture, design, film, comics, games, etc.)
Able to simplify complex or technical ideas
Good organizational skills
Good analytical skills and judgement related to problem-solving
Mastery of current static and real-time lighting solutions (V-Ray, Arnold, Redshift, Clarisse, Enlighten, Eevee/Cycles, etc.)
Fundamental understanding of modern shading methods as well as current baking techniques
Mastery of traditional 3D modeling processes (Max/Maya/Blender), of texture and material creation that is compatible with rendering models, as well as of physically based rendering (PBR) and traditional rendering
Mastery of UV projection and unfolding techniques (overlapping, splitting, padding) and of UV packing
Understanding of various lighting models used in the industry
Understanding of the various shading techniques used in the industry (forward vs. deferred rendering) and their respective constraints and limitations
Able to perfectly analyze reference mood boards and colour scripts
How to Apply
Important*
In order for your application to be considered, you must submit a portfolio or other samples of your work (demos, images, animation, websites, etc.). Please make sure to provide us with the address of your website or portfolio.
You can apply directly here.
About the Company
The leading creator and publisher of mobile games, Gameloft® has established itself as one of the top innovators in its field since 2000. Gameloft creates games for all digital platforms, two of which are featured in App Annie's list of the "Top 10 Most-Downloaded Games Worldwide". Gameloft operates its own established franchises such as Asphalt®, Order & Chaos, Modern Combat and Dungeon Hunter, and also partners with major rights holders including Universal, Illumination Entertainment, Disney®, Marvel®, Hasbro®, Fox Digital Entertainment, Mattel® and Ferrari®. Gameloft distributes its games in more than 100 countries and employs 4,600 people worldwide. With a monthly audience of 114 million unique players in Gameloft games, Gameloft Advertising Solutions offers brands and agencies a unique level of visibility. Gameloft is a Vivendi Group company. 
All trademarks referenced above are owned by their respective trademark owners.