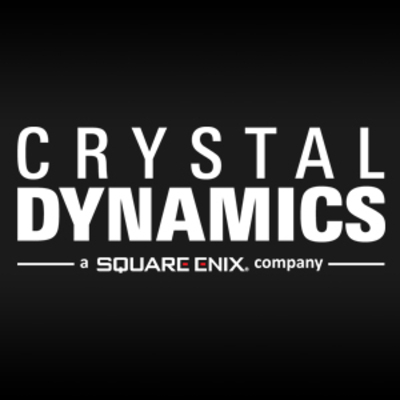 Job Description
Position Summary:
Crystal Dynamics is looking for a mid-level Environment Artist who has achieved excellence in environment modeling, texturing and lighting. Come work with amazing Art Directors, Lead Artists and Designers to create dynamic 3D environments for games at our unique studio. You will be pleasantly surprised to find our toolsets extremely powerful and easy to use. We're looking for highly collaborative, passionate and motivated artists who will help launch our creative teams to new successes. The successful candidate will be able to concept and create art under minimal to moderate supervision. 
Essential Duties:
Work in tandem with the Designer, a joint creative and technical effort to build worlds from initial concept to complete, polished form.
Responsible for the look and artistic integrity of the games.
Employ cutting edge 3D graphics techniques including: Working with physics based spaces, high poly modeling (Maya and ZBrush). Baking normal and displacement maps from high-poly to game-res meshes, Shader creation and manipulation, Modular environment construction and assembly techniques.
With strong drawing, texturing, and lighting skills and an excellent sense of spatial relations and structural logic, will be responsible for creating visually stunning, atmospheric, effective and efficient 3D models of natural and architectural environments.
Conceptualize, present, and execute ideas within a schedule, while actively participating in technical and artistic problem solving.
Use custom toolsets and deliver assets within the confines of real-time engine constraints and programming demands.
Work independently and in tandem with Designers to complete assigned projects.  
Optimization of mesh and materials for real-time rendered environments.
Skills & Requirements
Essential Requirements:
4-6 years of experience in the game development industry on AAA console titles with at least two shipped titles.
Strong spatial sense and an eye for good composition
Strong sense of narrative set decoration.
Maya, ZBrush (preferred) and Photoshop experience.
Experience with physically-based rendered art pipelines and related tools (Quixel, Substance, etc)
Able to showcase a professional, highly-realistic portfolio.
Architecture and/or traditional art background is a plus.
Familiarity with AgiSoft or similar Photogrammetry tool is a big plus.
SPECIAL NOTE: ** A portfolio submission is required for this position. Please focus this portfolio on personal contributions to your professional projects. Please include a shot breakdown specifying what you were directly responsible for creating. A test may also be required for further consideration. Considered portfolios should include the following:
10-15 best examples of your work (Maya renders in addition to in-game screen shots or video).
3-5 Mesh shots (that show efficiency & good work process).
3-5 Texture Sheets including albedo, spec and normal maps (that shows correct use of maps, efficient use of UV space and artistic skill).
Example of lighting.
Crystal Dynamics is an EOE and M/F/D/V Employer.
Additional Information
Relocation assistance is offered
How to Apply
About the Company
Crystal Dynamics is an award-winning, top of class game development studio located just south of San Francisco in sunny Redwood City, CA. Founded in 1992, Crystal Dynamics has grown into a world class studio by developing iconic franchises and keeping at the forefront of the very latest in technology and graphics. Crystal Dynamics is owned by Publisher/Developer Square-Enix, Inc., which boasts a multi-million dollar international portfolio of intellectual properties that few can match with respect to brand recognition and units sold.
Having created beloved properties such as Gex and the Legacy of Kain series, as well as driving the massively successful Tomb Raider franchise, Crystal Dynamics is now laying the groundwork for the next generation of innovative and technologically stunning projects. For more information, please visit www.crystald.com

Crystal is Craftsmanship, Transparency, and Impact at its core. Our passion is for great gaming; our mission is to tell a story through art, animation and innovation.

Climb with us!

We Are Hiring!!