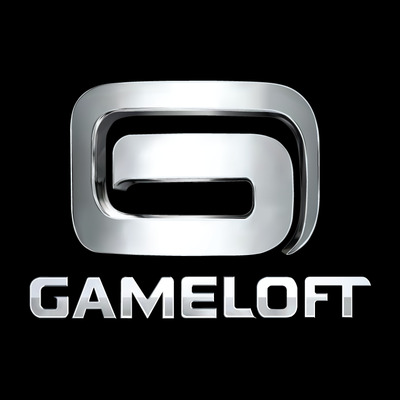 Job Description
Are You Looking for a Great Place to Work?
Join the Game! 
Reporting to the animation team lead, the art director and the animation director, the 3D animator works closely with the character, design and VFX teams in order to maintain the global vision for the game. They are primarily in charge of producing gameplay animations, cutscenes and/or cinematics that support the vision for the game's narrative and gameplay. They produce these elements while ensuring that animation instructions, constraints related to gameplay mechanics / staging, and established production deadlines are all adhered to.
Main Tasks and Responsibilities:
Designing early 2D or 3D elements during pre-production: storyboarding, animatic/previs, gameplay prototyping, fake screens, blocking/posing, etc.
Producing the various animation sets for characters, creatures and vehicles according to design/gameplay needs, while adhering to the established visual identity and animation direction (navigation set, combat/combos/skills, etc.)
Assisting the technical animator in the creation of custom rigs and the skinning of creatures/characters/vehicles for which they are responsible
Ensuring close collaboration with the 3D character artists, the VFX team, and the team's technical leads to contend with constraints related to production
Ensuring that there is constant communication between the various departments
Cleaning up and re-targeting motion capture data that was received, or helping to do so, depending on the project
Participating in motion capture sessions, when needed
Maintaining a superior level of quality
Creating believable, high-quality animations and directly participating in implementing them in games
Being actively involved in the game creation process by interacting with the game designer and art director
Contributing to the art pipeline while understanding target platform constraints
Meeting project deadlines/milestones as set by project leads
Providing guidance and training to junior animators
Why Join the world of Gameloft?
Because you want to be part of an exceptional experience within a company that is constantly growing!
Because you want to work with talented people who are industry pioneers!
Because you want to join a global company and meet great people around the world from all walks of life.
Or, just because you're looking for a great place to work!
What We Offer
Benefits befitting a company of our size
Vacation and personal days off
Public transportation allowances (partial reimbursement of OPUS card)
A storage room for 80 bikes
Daily snacks
A game room
A rooftop terrace 
We want to get to know you!
Submit your application now.
Skills & Requirements
Required Skills and Attributes:
Mastery of the 12 fundamental principles of animation (squash and stretch, anticipation, staging, straight ahead action and pose to pose, follow through and overlapping action, ease in and ease out, arc, secondary action, timing, exaggeration, solid drawing, appeal)
Solid educational background: anatomy; understanding of physics-related constraints both mechanical and organic; basic rules of composition
Complete command of camera-animation and staging principles
Creative, attentive to details, and able to clearly analyze narrative content
Broad knowledge of the visual arts (animated films, games, character design, industrial/automobile design, comics, photography, etc.)
Versatile and able to adapt to various visual styles/worlds
Mastery of a variety of 3D animation production software packages (3ds Max [character studio / Biped, CAT, custom rig], Maya, MotionBuilder, Spine, etc.)
Understanding of animation trees/systems and how they work
Basic knowledge of fundamental production constraints and technical or legal limitations
Able to simplify complex or technical ideas
Good organizational skills
Good analytical skills and judgement related to problem solving
And above all, motivation and a passion for your work!
Additional Information
Relocation assistance is offered
How to Apply
In order for us to consider your application, we will need your portfolio or samples of your work (demos, animations, images, websites, etc.). Please indicate the address of your website and portfolio if you have one.
Only selected candidates will be contacted. Your CV will be saved in our files for a period of 6 months. Thank you for your interest in Gameloft.
About the Company
About Gameloft
A leading digital and social game publisher, Gameloft® has established itself as one of the top innovators in its field since 2000. Gameloft creates games for all digital platforms and with an audience of 140 million monthly users offers via Gameloft Advertising Solutions a unique level of visibility and involvement to advertisers. Gameloft operates its own established franchises such as Asphalt®, Order & Chaos, Modern Combat and Dungeon Hunter and also partners with major rights holders including Universal, Illumination Entertainment, Disney®, Marvel®, Hasbro®, Fox Digital Entertainment, Mattel® and Ferrari®. Gameloft distributes its games in over 100 countries and employs 6,000 people worldwide. Gameloft is a Vivendi company.
All trademarks referenced above are owned by their respective trademark owners.