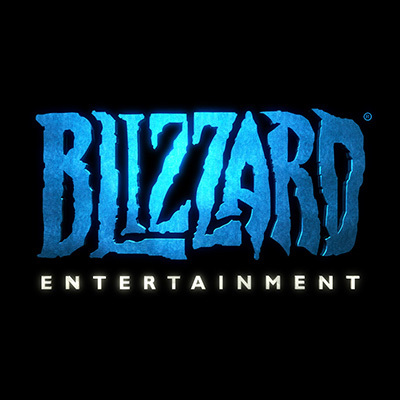 Job Description
We Need You
The minions of Hell are growing stronger...
We're working on a new, unannounced Diablo project. Are you a skilled Environment Artist? Come work with us, and together we will build something exceptional.
Our team of talented developers is growing. Our backgrounds are diverse, but we all share a real passion for what we do. We believe that if you're looking for a tight-knit crew that celebrates self-expression and embraces collaboration, we might be a phenomenal fit for you.
Stuff We Will Trust You With
You will be expected to concept, model and texture compelling assets, using PBR pipelines, for the world of Diablo. We also expect you to possess a general deep understanding of form, color, and light for both 2D and 3D art assets. Obviously you should also be an active participant in team art discussions, critiques and reviews. You're a listener and a voracious learner. You thrive in a dynamic environment where every voice matters, and you passionately believe that being proven wrong is just another opportunity to grow and learn. You will work with your teammates, the Lead Environment Artist and the Art Director to ensure all assets are consistently meeting the high quality bar Blizzard is known for.
Would you excel in an environment of peers who are enthusiastic about working on the dark gothic world of Diablo, and would you love making phenomenal games, killing millions of monsters and getting loot? Of course you would!
Skills & Requirements
Stuff You Can Rightfully Brag About
What will it take to be successful in this role? Well, we're always looking for people who are game developers first and who can help us become even better than we are today, so these are probably some of your previous achievements:
A minimum of 5+ years' experience in game development, building environments using Maya, ZBrush, Substance Designer/Painter and Photoshop.
Amazing asset sculpting and modeling skills.
Deep knowledge collaborating with a lead artist or art director in developing a distinct and consistent modeling and texturing style for environment assets.
Proven problem-solving and prototyping abilities.
Excellent eye for light, shade, color, and detail in crafting texture maps.
Really good at working creatively as part of a large or small group.
Ability to mentor junior environment artists and provide meaningful feedback.
Dynamic, excellent communicator, big-picture minded and a model team-player.
How You Will Stand Out
Most importantly, we want to get to know your authentic self, because life's too short to pretend to be something you're not (unless we're talking cosplay of course). That said, we hope you have:
A strong passion for developing and playing games.
Knowledge and understanding of the Diablo universe.
A positive outlook on things.
Strong skills in traditional arts including, but not limited to, environmental illustration.
Experience crafting advanced textures in a PBR rendering pipeline using tools such as Substance Designer.
Additional Information
Relocation assistance is offered
How to Apply
Please visit our website here:
https://careers.blizzard.com/en-us/openings/oyiH7fwo
And yeah, you will need these things to apply
Resume.
Portfolio demonstrating meaningful skills. Only online work submissions, please. (e.g. website, blog or online album).
Ability to work full-time onsite at Blizzard Entertainment's HQ in Irvine, California.
You should be willing to complete a test if requested to do so.
About the Company
Best known for blockbuster hits including World of Warcraft® and the Warcraft® , StarCraft®, and Diablo® franchises, Blizzard Entertainment, Inc. (www.blizzard.com), a division of Activision Blizzard (NASDAQ: ATVI), is a premier developer and publisher of entertainment software renowned for creating some of the industry's most critically acclaimed games. Blizzard Entertainment's track record includes nineteen #1-selling games* and multiple Game of the Year awards. The company's online-gaming service, Battle.net®, is one of the largest in the world, with millions of active players.