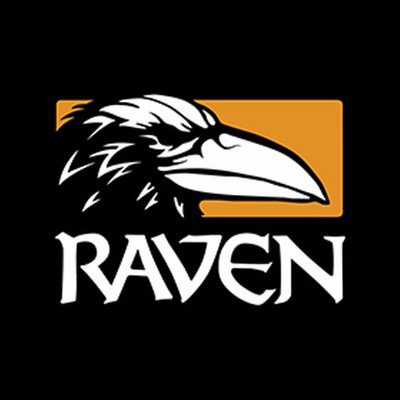 Senior Lighting Artist
Job Description
RAVEN SOFTWARE, developer of numerous award-winning games, including contributions to the blockbuster Call of Duty franchise, is looking for a passionate Senior Lighting Artist to join our team as we continue to develop the best games in the industry. This position will play a key role in the team development and coordination of our world-class Art department.
Job Description:
Lead lighting implementation across multiplayer and single player levels
Collaborate with creative directors, art directors and level leads in the development of level lighting to establish a compelling, cohesive look
Contribute innovative and original ideas towards all aspects of game production and development
Assist in the documentation and communication of technical and process guidelines for lighting creation and implementation
Qualifications:
5+ years industry experience with at least 2 titles shipped on next gen platforms
Proven ability to produce compelling visuals through lighting on these platforms, showcased in a portfolio demonstrating considerable range of experience with lighting of environments and characters; cinematics a plus
Proactive, self-motivated, decisive and results-oriented; able to translate visual reference or concept effectively into the game without direct supervision 
Expertise in development & implementation of lighting systems and post-process effects
Excellent understanding of color and color theory, space, material and light in relation to their application in games
Excellent understanding of game engines, tools, pipelines and development processes
Able to collaborate with the team leads to achieve solutions that work for all disciplines
Open to criticism but also possessing an excellent capacity to solve creative and technical problems, and present a compelling vision
Ability to research and develop lighting techniques; envision or address tools needs, report and solve bugs
Proficiency with color grading and shader development
Digital matte painting experience; skybox generation through digital matte painting techniques and/or procedural tools, such as Vue
Plusses: environment, texture, model, effects or similar asset creation; photography; traditional art skills; scripting
A strong portfolio that showcases lighting techniques.
The ideal candidate will also have:
Knowledge of the Call of Duty franchise.
Strong understanding of the FPS gameplay including knowledge of the best-in-class games in the genre.
Located in Madison, Wisconsin, RAVEN SOFTWARE offers an upscale work environment with state-of-the-art workstations, competitive compensation, a fun, collaborative environment, affordable living and an exceptional quality of life. 
Skills & Requirements
Development and implementation of lighting systems
Understanding of color and color theory
Understanding of game engines, tools, and pipelines
Color grading
Shader development
Additional Information
Relocation assistance is offered
How to Apply
-- Please apply directly on the Raven website -- 
About the Company
Founded in 1990 by brothers Brian and Steve Raffel, Raven Software has gone from a five-person company with a dream of creating a role-playing game for the Amiga, to the developer of numerous award-winning games and best-selling titles, including Hexen, Star Wars Jedi Knight II: Jedi Outcast, Marvel: Ultimate Alliance, and most recently being a major contributor to the Call of Duty® franchise.
At Raven, we've built our company on expectations. An expectation to always design the games that define industry standards for graphics and playability. An expectation that award-winning games are the norm. But more than anything, a clear understanding of our market's expectations: that being, for us to consistently produce the games that people want to play. In other words, exactly everything we've been doing since 1990.