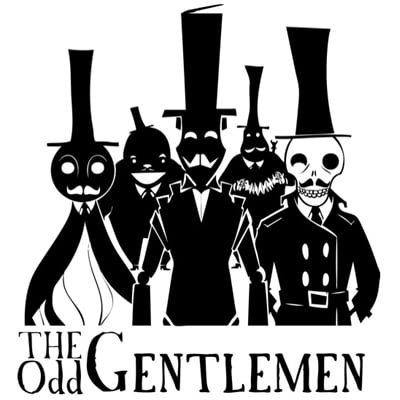 Job Description
The Odd Gentlemen, a multi-award winning, independent, narrative video game studio and creators of King's Quest (2016) and The Misadventures of P.B. Winterbottom is looking for a talented 3D environment modeler to join our (currently remote) team. We are currently staffing up on our upcoming innovative, narrative title. Follow @theoddgentlemen on twitter for the latest job updates.
Our ideal candidate combines the skills of a modeler, lighter, set decorator, and texture mapper and can take all those to make fantasical and stylized settings. You will be responsible for creating high console quality interior and exterior environments for story-based gameplay.
Skills & Requirements
Responsibilities:
Take concept images and inspirational references to create game-ready, in-engine environments. 

Model, texture, and light all aspects of the environment

Strong knowledge of Physically Based Rendering (PBR) workflow and blending that with stylized models

Regard and contribute improvements to the asset creation pipeline, including workflow streamlining, optimization, file management, etc.

Experiment to find a way to bring our unique world and style to life

Work with the Art Director and Technical Artist to create intricate environments 

Make assets with an eye toward maintaining The Odd Gentlemen's brand for artistic style

Create stylized textures matching the look defined in the concept materials

Follow a specific pipeline workflow to make sure all assets are game-ready
Requirements
A minimum of 3 years related experience in game development modeling and texturing characters (or equivalent)

Have shipped at least one console/PC title as an environment artist

Experienced in Unity or related game engine

Proficient with Maya, ZBrush, and Photoshop

Strong foundation and understanding of light, color, shading, and style

Thorough understanding of the technical limitations and optimization of game art assets for various platforms

A passion for story-driven games and fantastical worlds and characters

An understanding of architecture and natural landscape environments but not afraid to stylize them

Create shaders, materials, and textures to bring art to life and stay within pipeline and performance constraints

Motivated to self-manage and actively seek answers, conduct research and explore creative solutions
Additional Information
Working remotely is an option
Relocation assistance is offered
How to Apply
Please email Jobs@theoddgentlemen.com with a resume, cover letter, and portfolio materials or links. Additionally, an art test will be required.
About the Company
The Odd Gentlemen is an independent game studio passionate about creating innovative gameplay with narrative and puzzle elements that feature experiences that can be shared together and enjoyed by a wide audience.
Over the last 11 years, they have shipped more than 40 SKUs and partnered with 2K Games, Activision, Disney, and Starburns Industries. The studio has garnered multiple game of the year awards and strives to push the boundaries of mechanics, aesthetics, and story within the interactive space. They are best known for the critically acclaimed games King's Quest and The Misadventures of P.B. Winterbottom