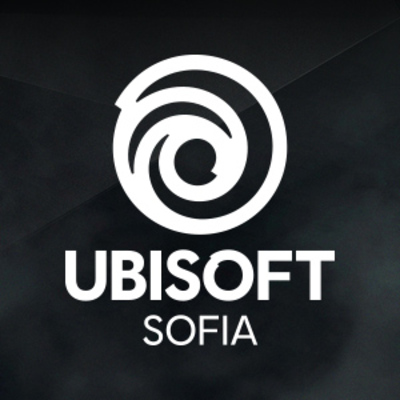 Senior 3D Environment Artist
Job Description
As a Senior 3D Artist you will be responsible for creation of high-level quality visual content, which inspires and realizes the vision of the game. The artist in this role delivers world-class assets and develops stunning environments in our game worlds considering narrative and visual storytelling. The Senior 3D Artist's performance should be exemplary for the team and the industry. Collaboration with all relevant teams will be key to ensure deployment of industry leading visual results. 
Your daily adventure
CREATE AAA QUALITY ENVIRONMENT SCENES
And locations with consideration of landscape and architecture
DEVELOP MEMORABLE VISUAL STORYTELLING 
In line with the project artistic direction
COLLABORATE EFFICIENTLY
With level design team to layout spaces, to balance art and gameplay goals
PRODUCE 3D ASSETS FOR PROJECT NEEDS 
In respect with the technical and artistic constraints
MAINTAIN STRONG VISUAL QUALITY
Help the team to set and maintain strong visual quality of the project
PLAN, BUILD AND IMPLEMENT 
Complex artistic assignments with little oversight
IDENTIFY POTENTIAL RISKS AND CHALLENGES
And suggests relevant solutions for the project
IMPROVE PIPELINES 
Assist in establishing and optimizing pipelines for improving quality and time of production
PROPOSE AND IMPLEMENT 
Artistic, gameplay and technical solutions to address production issues
APPLY ARTISTIC AND GAMEPLAY PRINCIPLES
In the game levels extensively
GUIDE AND MENTOR 
Other artists in the team
Skills & Requirements
EXPERIENCE
At least 3+ years in a similar role in the game development industry  
KNOWLEDGE
Strong understanding of art fundamentals – compositions, shape language, color theory
Proficiency in Autodesk 3ds Max or equivalent software
Proficiency in understanding and applying technical constraints
Excellent knowledge of modeling techniques, texture mapping and material creation 
TIME MANAGEMENT SKILLS
Ability to manage your own time and work within deadlines
ABILITY AND DESIRE TO WORK IN A CREATIVE INDUSTRY
And collaborative environment
GAME CULTURE
Passion for games and strong game culture
COMMUNICATION SKILLS
Collaborate effectively with other team members
Ability to absorb, apply and give constructive feedback
Good level of English
Advantages
Skills in related fields such as concept art, character modeling, etc.
Traditional drawing skills
Experience in procedural development pipeline
How to Apply
Please send us a copy of your updated CV in English and a portfolio.
About the Company
Ubisoft is a leading creator, publisher and distributor of interactive entertainment and services worldwide. More than 18,000 talents with a wide range of expertise are committed to enrich players' lives with original and memorable entertainment experiences.
Established in 2006, Ubisoft Sofia has grown to a world-class AAA game dev studio. Throughout the years, the studio has released more than 18 titles, ranging from small casual to big open-world games, and covering a wide range of platforms & technologies. Ubisoft Sofia has brought expertise and creativity into brands such as Tom Clancy's®, Prince of Persia®, and is a key contributor to the Assassin's Creed® franchise. With more than 250 talented professionals, the studio is currently working on several big Ubisoft's titles.
Our worlds are infinite. Choose your path and create the unknown.
WE OFFER
Multicultural and friendly working environment
Working with the best professionals in the games industry on AAA video games
Flexible working hours and additional days off
Private medical health and dental care
Learning and knowledge sharing programs
International trainings and conferences
Top location next to Borisova Garden Park
Public transport card and food vouchers
Gifts for special occasions
Free games and game dev merchandise
Memorable parties and teambuilding events