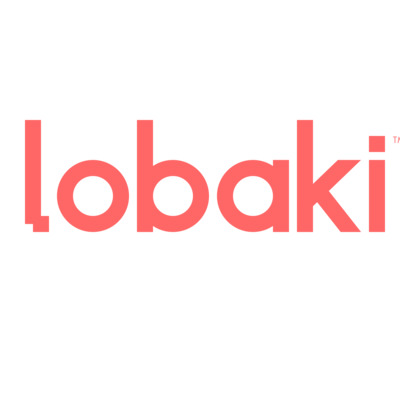 Sr. Unreal Developer
Lobaki
Jackson, MS, USA
Job type: Permanent
Job Description
Lobaki is looking for a Senior Unreal Developer with a Technical Artist background to work on commercial VR projects that we are developing with multiple industry partners. We are looking for someone who is passionate about creating cutting edge Virtual and Augmented Reality solutions to solve real-world problems, from concussion rehabilitation to VR therapy and autism research.
You'll work closely with the CTO to manage R&D and projects tasks across the team. You will also contribute to projects with your additional skills when necessary (modeling, animation, etc). 
We need someone who is ambitious, self-driven, and has a great attitude...seeking new ways to improve your own artistic and technical skills. We're an early-stage startup doing exciting work with an ever-growing pipeline.
RESPONSIBILITIES
Collaborate with clients to gather requirements, solve problems and deliver industry-leading results
Lead, mentor and nurture the development of other artists

Contribute to project development with your complimentary skills when necessary 

Design content workflows to empower our content creators to build industry-leading, high-quality real-time graphics content

Establish an art content standard for a Physically Based Rendering (PBR) environment, driving delivery of shaders and materials

Create content to validate new rendering features in development

Set best practices around content organization and how to achieve desired look

Establish guidelines for optimizing performance/memory for cross-platform game content

Troubleshoot workflow issues with Version Control systems such as Git

Maintain documentation on pipelines and art tools
Skills & Requirements
QUALIFICATIONS
Portfolio that demonstrates tech art experience in several of the following: lighting, shading, visual effects, environments, characters, rendering, content management and optimization 
Strong communication, interpersonal, organizational, and collaboration skills 

4+ years of game development experience

Expert knowledge of C++ and Unreal Engine

Expert in PBR content pipeline 

Shipped at least 1 AAA game title or similar Enterprise experience

Strong working knowledge of multiple DCC packages (Blender, Maya, iClone, Character Creator, Substance Designer, etc.) 

Multi-tasking expert and comfortable working on multiple assets/projects at once

Familiarity with both art and design workflows, including map and asset creation 

Thorough knowledge of current and emerging real-time workflows and pipelines

Superior work ethic and ability to work independently with minimal supervision 

A keen ability to identify issues in production; suggest, and implement long term solutions

Ability to create custom plugin libraries for the team to utilize

Ability to synthesize multiple technology platforms to create integrated solutions

Maintain production deadlines and/or communicate any scheduling concerns with the team
BONUS POINTS
Has delivered several AAA game titles
VFX production experience

Knowledge of integrating custom hardware controllers (bluetooth) with Unreal Engine

Ability to troubleshoot and fix complex workflow issues in artist software, version control systems, and game engines

Examples of inventing new techniques or processes
How to Apply
About the Company
Lobaki is an XR development and educational company located in Jackson, MS. The company focuses on developing VR and AR experiences for education, medical, and industry while also setting up VR Academies within schools across the country to enhance educational experiences and provide skills training. With the belief that this immersive and innovative technology has great power, Lobaki works to develop applications and people's skills in order to change lives.