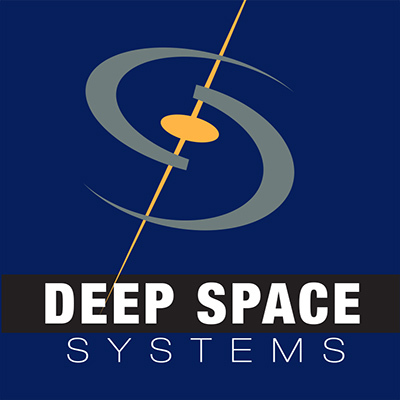 Job Description
Please note that due to ITAR restrictions, ONLY applicants who are US Citizens or permanent US residents (Green Card Holders) will be considered.
So you want to be a rocket scientist?
Deep Space Systems is an aerospace company in Littleton Colorado specializing in spacecraft design, avionics, and mission architecture.
Our engineering visualization team specializes in rapid turn, high-quality visualizations in support of the U.S. aerospace industry.
In support of design concepts ranging from small cubesats to human exploration missions, we provide:
Vehicle Design Engineering
Conceptual Sketches and drawings
3D Modeling
UV Unwrapping
Texturing
Pre-visualization
Animation
Video Production
Scale model Production
Full-size mockup production
Real Time Simulation
Mission Planning through visualization 
You will work closely with aerospace engineering professionals to bring conceptual designs for spacecraft to life.
Turnaround times are often incredibly rapid, requiring fast, quality output. Our compensation is very competitive and artists are paid for every hour they work. Our managers work hard to make sure everyone preserves a healthy work-life balance.
Initial employment will consist of part-time work of up to 32 hours per week. After assessment of a period of performance, an offer of full-time employment with benefits (medical insurance, vacation time, retirement, etc) may be extended.
Working remotely is encouraged, employees will be provided with the appropriate software licenses in order to support DSS efforts on their home computers. Additional hardware or software may be provided if the need arises.
Outside projects are encouraged so long as they do not directly compete with DSS efforts.
Passion for aviation and aerospace are required. If you want to work in a field where your artwork can have a direct impact on the future of human and robotic spaceflight, you are in the right place. For verification of attention to detail please include the name of the first human to perform an extra-vehicular activity while orbiting the Earth in your email or cover letter. My cat's breath smells like monomethylhydrazine.
Skills & Requirements
Ideal applicants will have 8-10 years total experience with exposure to (but not necessarily limited to) the following applications
3D Modeling: Modo, Houdini
UV Unwrapping: Modo, Houdini
Texturing/Sculpting/Baking: Substance, Mari, Modo, ZBrush
Animation: Modo, Houdini, After Effects, 3DS Max, Blender
Particles and Voxels: Modo, Houdini, Phoenix FD, Blender, After Effects, Nuke
Compositing: After Effects, Nuke
Fabric Simulation: Marvelous Designer, Houdini
Rigging
Character animation
Motion Capture
Photogrammetry
Additional Information
Working remotely is an option
How to Apply
Please send your cover letter, resume and a link to your portfolio to engviz@deepspacesystems.com
Please note that due to ITAR restrictions, ONLY applicants who are US Citizens or permanent US residents (Green Card Holders) will be considered.
About the Company
Located in Littleton, Colorado, Deep Space Systems Inc. supports the design, development, integration, testing, and operations of science, technology, and exploration spacecraft.
DSS develops innovative engineering solutions across the aerospace industry. Our engineering services includes design and analysis of space systems and subsystems including structures, mechanisms, propulsion, power, thermal, telecommunications, avionics, optical, and instrumentation systems.
For more information please visit www.deepspacesystems.com