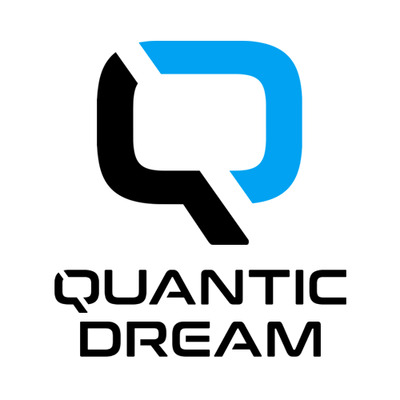 Set / Character Designer
Job Description
As part of video games development on new generation console, you will be in charge of creating and producing the visuals of the different characters and/or environments/sets of our projects, within our talented Art Department.
We offer you the opportunity to join passionate and experienced teams and to work in a creative and innovative environnment.
.............................................................................
Dans le cadre de développement de Jeux vidéo sur console nouvelle génération, vous serez en charge d'élaborer les visuels des différents personnages et décors de nos projets, au sein du département Graphique.
Nous vous offrons la possibilité de rejoindre des équipes de passionnés et de travailler dans un environnement créatif et innovant. 
Skills & Requirements
Maîtrise des techniques de l'illustration (concept art, croquis, théorie de la couleur, de la composition de l'image, de la lumière…) ;
Mastery of illustration techniques (concept art, sketches, theory of color, of image composition, of light...) ;
Expert en Photoshop, Painter ou tout autre logiciel de dessin numérique ;
Expert in Photoshop, Painter, or any other digital drawing software ;
Capacité à conceptualiser dans un style réaliste/semi-réaliste, un personnage, une créature, un décor, des premières phases de concept à la réalisation des illustrations finales ;
Ability to conceptualize in a realistic / semi-realistic style, a character, a creature, a setting, from the first phases of concept to the realization of final illustrations; 
Aptitude à conceptualiser des planches techniques détaillées (Turn around/Matières) afin de faciliter la production 3D ;
Ability to conceptualize detailed technical charts (Turn around / Materials) to facilitate 3D production ; 
Créatif, motivé et réactif, vous êtes capable de communiquer visuellement vos idées et d'assimiler un retour constructif, en travaillant sous la direction des Directeurs Artistiques ;
Creative, motivated and diligent, you are able to visually communicate your ideas and to assimilate a constructive feedback, working under the direction of our Art Directors ; 
Habilité à respecter une charte visuelle prédéfinie, à la développer et l'enrichir, tout en explorant de nouvelles directions ;
Ability to respect a predefined visual chart, to develop and enrich it, while exploring new directions ; 
Capacité à travailler dans un environnement artistique pluridisciplinaire et à respecter les délais de production ;
Ability to work in a multidisciplinary artistic environment and meet production deadlines ;
Solide connaissance des tendances visuelles et graphiques (ciné, web, jeux…) ;  
Solid knowledge of visual and graphic trends (movies, web, games ...) ; 
Conditions impératives :
+ 3 ans d'expérience professionnelle minimum
You have more than 3 years of professionnal experience in a similar position.
Portfolio à jour, démontrant vos diverses compétences.
Updated portfolio, demonstrating your various skills.
Additional Information
Working remotely is an option
Relocation assistance is offered
How to Apply
On our website : http://www.quanticdream.com/fr/#!/fr/jobs
We thank you very much in advance for your interest in our company and in our projects by sending us your application.
Portfolio à jour, démontrant vos diverses compétences.
Updated portfolio, demonstrating your various skills.
About the Company
QUANTIC DREAM was founded in 1997 by David Cage. Today co-managed by David Cage and Guillaume de Fondaumière, our studio has gained over the years international recognition for its contribution to interactive narration and its fresh thinking on emotion in games.
We are also considered to be one of the leading motion capture studios, especially for the creation of real-time 3D Virtual Actors performing with stunning realism.
Over the last twenty one years we have developed proprietary engines and technologies, including some very advanced tools and a unique approach to the production pipeline.
As a game development studio, we collaborated in the past with major publishers including Eidos, Vivendi Universal Games, Microsoft Games Studios, Atari and Sony Computer Entertainment. We created the games OMIKRON THE NOMAD SOUL featuring recording artist David Bowie and FAHRENHEIT INDIGO PROPHECY.
Since 2006, we have developed the three award-winning and multimillion selling Playstation titles HEAVY RAIN (PS3/PS4), BEYOND: TWO SOULS (PS3/PS4) and DETROIT: BECOME HUMAN (PS4).
Detroit: Become Human, which released on May 25th 2018 on PLAYSTATION 4, is Quantic Dream's fastest selling title to date, having sold in excess of 1 million units in its first two weeks on shelves. Heavy Rain, which released in February 2010 and won three BAFTA and DICE awards, remains our bestselling title so far, with combined sales of over 5 million units worldwide on PS3 and PS4.
We are currently working on several unannounced titles.