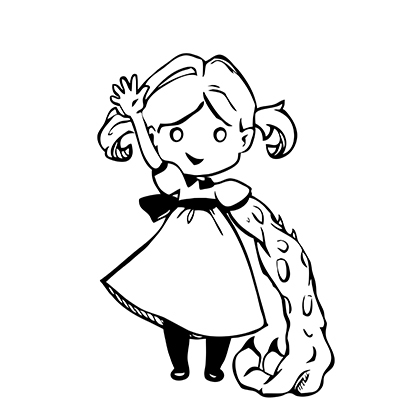 Job Description
THIS IS NOT AN ENTRY OR MID-LEVEL POSITION
While the Senior Technical Artist/ Technical Animator should be a fairly well-rounded game developer, as they'll likely be wearing multiple hats in the initial stages of development, they should also have a specialized interest and skill set within animation, animation systems and pipeline, as well as rigging and weighting characters.
We take a somewhat unique approach to development. We're a systems-driven studio, and we like to create the types of tools that put creative power back into the hands of designers, by allowing them to create organically. The person in this position will play an important role in determining how these types of systems work. 
This person will be working directly with the Art Director, Lead Animator, Character team, Game Design department, as well as Engineering, so the ability to communicate effectively and professionally between them will be imperative. 
Skills & Requirements
Tools pipeline and architecture - Creates installers and tool deployment systems.
General tools creation - Writes utility scripts and systems (rigging tools, exporters, environment tools, etc).
Rigging and weighting - Builds custom rigging solutions (creatures with tails, wings, tentacles). Uses built-in HIK systems to rig bipedal characters and can augment HIK rigs.
Mocap Processing Tools - Creates tools to get motion capture onto rigs.
Facial animation systems - Builds systems to transfer motion capture to controls and build UIs to set phonemes.
State Machine and Animation Graph Design - Creates State machines and Animation Graphs in the Unreal 4 Engine.
Expert knowledge of content creation packages (Maya, MotionBuilder, Max).
Knowledge of scripting languages (Python, Pymel, MEL, Pyside, C#, Lua).
Batch processing - Writes scripts to retarget, update, and repair rigs and assets.
Animation knowledge - Can animate and block in animations.
Physics systems - Creates physics rigs and ragdoll solutions within a network.
Cloth simulation - Creates systems to drive cloth simulations (through plugins, procedural node networks, joint-based solutions, blend shapes, etc.).
Attention to detail is imperative. Please add the word "skeleton" to the subject line of your response.  
Performance and optimization - Monitors the performance of assets within the engine and set standards for workflow through the production pipeline (LODs, poly count, joint count, efficient networks, etc.).
Up to date with industry trends and techniques (engines, programs, plugins, workflows, etc.).
Maintains and updates documentation (uses Confluence, Excell, etc.).
Troubleshooting - Assists artists with troubleshooting workflows, programs, tools, etc.
Must have at least 5 years in the Games Industry, with at least 2 AAA titles shipped.
The ability to mentor, and provide concise feedback for junior tech artists
A love of games is required! Be prepared to talk to us about what you did and did not love about various games!
A positive attitude!! We're a smallish team of people who like games, and like each other. One grumpy person can ruin it for everyone.
We are also an equal opportunity employer, and enjoy a diverse team! If you're someone who does not enjoy a diverse team, do us all a favor and don't apply here! 
Additional Information
Relocation assistance is offered
How to Apply
Please send resumes, and any relevant links to jobs@mutantarm.com, with the title of this ad as the subject line.
About the Company
Mutant Arm Studios is an up-and-coming independent developer, based along the beautiful Cascade mountain range, in Bend, Oregon. We are a fun-sized group of highly skilled developers, led by an Industry proven AAA Design team, working with one of the industry's most prominent publishing partners.
 At Mutant Arm Studios, one of the core pillars of our company is to hire team members who are game developers FIRST, and specialists second. Our goal is to build and maintain a focused group of game-makers, who are looking to approach game development in a creative and holistic way, and truly connect with players. 
 We've done it all before, and our mission now is simple: "Let's make some seriously cool games, with some seriously cool people."