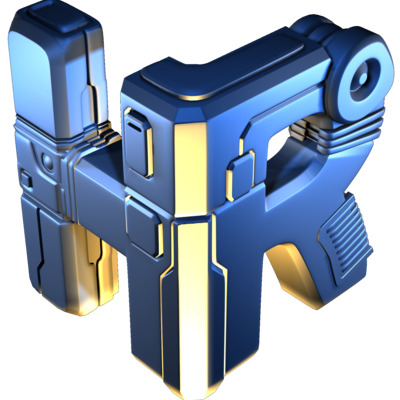 Senior Technical Artist
Job Description
Hi-Rez Studios is looking to hire an experienced Technical Artist to support the CG Supervisor on our Platform team at our studio in Alpharetta, Georgia. 
As part of the Platform team, this position's focus is on performance and memory for all the HiRez studios' products.  The Technical Artist will be responsible for performance profiling and helping guide the artists on how to minimize performance and memory impact while pushing the visual quality of the game. He/She will also be making tools for automating the data analysis and building up pipelines for internal production.   
Come join the creator of the critically acclaimed SMITE, Paladins, Realm, Tribes: Ascend, and Global Agenda as we embark on exciting new game projects!
What our Tech Artists do:
Creating scripts/tools in different environments (Max, Batch, Javascript, Python.)
Analyzing game performance and memory using various engine, 3rd party tools, and internal tools.
R&D pipelines & best practices for content teams.
Work with artists to find implementation techniques that balances artistic goals and practical reality.
Skills & Requirements
What we are looking for:
3-5 years experience in game production. 
Able to identify problems and find solutions.
Scripting experience, developing complete tools.
Mastery of a 2D DCC (Photoshop) and a 3D DCC: Max or Maya. 
Substance Designer a bonus.
Ability to work collaboratively and communicate with multiple teams and disciplines.
Good understanding of asset optimization challenges/techniques.
Self-motivated worker.
Well Organized, and able to multitask.
Preferred:
C++ experience. 
Shader work experience. 
Unreal 3 / Unreal 4 experience.
Additional Information
Relocation assistance is offered
How to Apply
About the Company
"Free To Play." It's like a four-letter word to gamers – and for good reason. Who wants to get nickle-and-dimed? Who wants to play a game where the "better player" is the one with the bigger pocketbook?
At Hi-Rez Studios, we know there's a better way. We make Free to Play games that our fans Want to Play. More important, we make Free to Play games that we want to play.
It's a crazy idea, when you think about it. Giving away games that we spend millions of dollars developing, with the hope that people like them enough to buy costumes. But when you love your games like we do, players can feel it. And they start to love our games too.
We're proud of the fanbases that have formed around our games. We believe that great games come from great communities – and ours are some of the best.