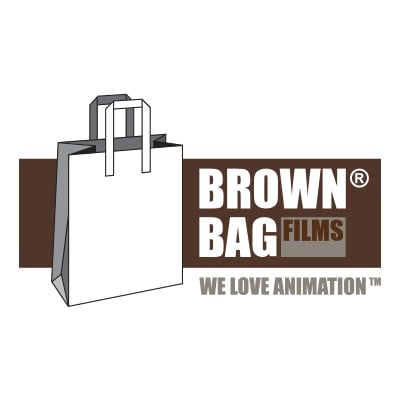 Animation Director (Dublin studio)
Job Description
All applicants must be eligible to work in the EU - UK applicants welcome!
Opportunity to Direct Animation on a series 1 with Brown Bag Films!
At Brown Bag Films Dublin, we're excited to be working on some amazing new series for major broadcasters.
We currently have an opening for an Animation Director for a major production and are looking to speak with seasoned Animation Directors with availability to start soon.
This role will suit a seasoned 3D Animation Director who has worked on fast-paced series productions in the past. Personal standard of animating will need to be at a high level and previous note-taking experience essential. 
Responsible for establishing key character animation and animation bible for the entire production with the Lead Animator and Director.
To ensure the high standard of animation is maintained throughout the production.
Write scene by scene animation notes for each episode shipment.
Review animation passes from the internal and external teams and write notes and responses to push animation to the desired standard.
Approve facial and character rig with Rigging Lead.
Approve Blend Shapes and Morphs for facial expressions.
Work closely with the Director to understand overall storytelling and humour of the show.
Work closely with the animation teams to improve each delivery and in turn reduce retakes as production proceeds.
Skills & Requirements
Minimum of 3-5 years' experience in directing 3D animation for long form Animation productions or equivalent experience.
3D animation experience essential.
Clear communication skills (note taking experience essential)
Must be very detailed oriented and organised.
Must be passionate about character animation and acting.

Should the Covid19 restrictions still apply we are looking for successful candidate to start remotely with a view  to relocate to Ireland on a full time basis once restrictions are removed. Applicants must be able to work remote should the restrictions apply.

Brown Bag Films is an equal opportunities employer who take diversity and inclusion seriously. As a company we provide high quality kids content and our aim is to have diverse characters so that all our audience feel represented. We also want the same for our own workforce and BBF is committed to looking for all kinds of talent to build a diverse workforce in which all social groups are represented.
Additional Information
Working remotely is an option
Relocation assistance is offered
How to Apply
About the Company
Brown Bag Films are one of Europe's most exciting, original and successful creative-led animation studios and is part of the 9 Story Media Group, with locations in Toronto, Dublin, Manchester, New York and Bali.
Making stand out/exceptional content for kids is at the heart of everything we do, and our bar is always set to "excellent" when it comes to the quality of our work. Our studios are highly collaborative spaces, where mentoring and on the job training is built into our daily practices. Our team members benefit from competitive compensation packages, working on award-winning 2D and 3D content, a thriving work culture and maybe too much cake! 
We recently celebrated Brown Bag Films Dublin's 25th Birthday!
See how we've grown.....
https://www.instagram.com/p/BwZnMZxlB3u/?utm_source=ig_embed