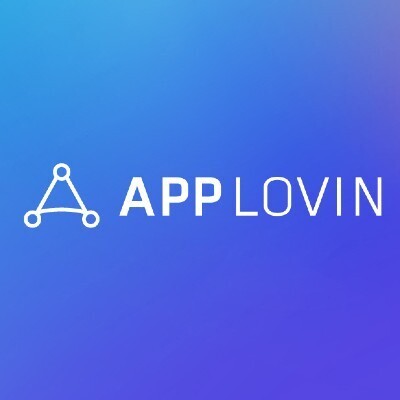 Technical Artist
AppLovin
Denver , CO, USA
Job type: Permanent
Job Description
MachineZone (An AppLovin Company) is looking for an experienced Technical Artist or Technical Director to join the Technical Art and Tools (TAT) team. The TA role shares responsibilities across the domains of art and engineering. The TA's primary responsibility is facilitating the creation of content by acting as a productivity multiplier. Additionally, and of equal importance, the TA should provide solutions that serve the overall quality of the visuals first and foremost. This requires a candidate to have both the technical skills for writing tools and the artistic sensibilities needed to ensure those tools produce high-quality visuals.
Skills & Requirements
Responsibilities: 
Facilitate the creation of 2D/3D content through tooling and automation 
Establish best practices for new workflows 
Pipeline integration across domains for new workflows 
Serve as a primary technical resource for artists 
Develop specifications for features and/or tools development required from other departments 
Prerequisites: 
4-6 years of experience in gaming or media & entertainment (mobile gaming preferred) 
In-depth understanding of computer graphics fundamentals (data structures, image processing, etc) 
Extensive knowledge in at least one discipline of 3D content creation (rigging, shading, etc) 
Python programming as a general purpose language and associated API's 
Extensive hands-on experience with Autodesk's Maya and the Maya API 
Experience with one or more established GUI Programming Toolkits 
Familiarity with a Unix-like operating system and shell scripting 
Expert knowledge in revision control systems (centralized and decentralized) 
Experience with one or more game engines (Unity preferred) 
Familiarity with Adobe's products and associated automation 
How to Apply
About the Company
AppLovin is a global leader in mobile entertainment. Its studios create popular, immersive mobile games and its technology brings games to more players around the world. Since 2012, the company's platform has been instrumental in driving the explosive growth of mobile games, resulting in a richer ecosystem and more games played by millions of people every day. AppLovin is headquartered in Palo Alto, California with several offices globally. Learn more at applovin.com.
Please take a moment to explore the full portfolio of AppLovin's games and Partner Studios.
AppLovin is one of Inc.'s Best Workplaces and a recipient of the 2019 Glassdoor Top CEO employee's choice award. The San Francisco Business Times' awarded AppLovin one of the Bay Area's Best Places to Work and the Workplace Wellness Award which recognizes businesses that are leaders in improving worker well-being.
Machine Zone (An AppLovin Company) is a global leader in mobile gaming, with a track record of delivering some of the world's most successful mobile games including Game of War, Mobile Strike and Final Fantasy XV: A New Empire. We combine the power of technology and creative vision to create experiences that connect people from all corners of the globe. Machine Zone was acquired by AppLovin in May 2020. 
AppLovin is proud to be an equal opportunity employer. All applicants will be considered for employment without attention to race, color, religion, sex, sexual orientation, gender identity, national origin, veteran or disability status.