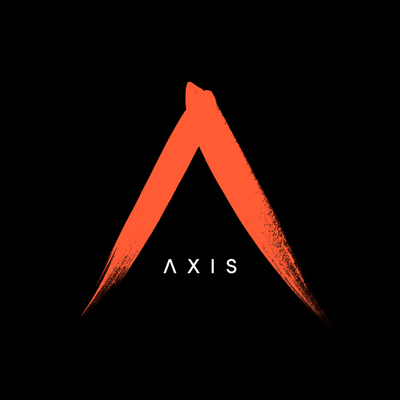 Lead Environment Modellers
Job Description
LEAD ENVIRONMENT MODELLERS

Axis Animation are expanding their Senior team and are looking to hire experienced LEAD ENVIRONMENT MODELLERS to lead project based asset teams on an ongoing basis working onsite in Glasgow.
This role requires a skilled modeller with a broad background creating different types of assets using both hard surface and sculpted techniques. You'll be a personable, pro-active, self-starter who can motivate and lead the team around you as well as work with the Head of Department to implement consistent working practice and ensure the standard and quality of the assets are consistently high.
Prior Lead experience is a must, as is thorough knowledge of Modelling, Sculpting, Texturing and Shading as well as the ability to troubleshoot technical problems. A good understanding of the asset production pipeline including pre-production, production and post-production is also necessary.
Candidates must be willing and able to work onsite in Glasgow, and have relevant visas in place permitting this, if required, at time of application.

RESPONSIBILITIES
Producing high quality environment assets suitable for production both technically and artistically
Managing a team of modellers, keeping them on track and motivated
Supporting a team of modellers with any technical problem solving
Technical and quality controlling modelling output on assigned project
Ensuring environment assets meet specifications provided by all relevant departments  
Managing feedback and technical challenges on project alongside the CG Supervisor and
Department Heads
Liaising with production on task assignment and scheduling of the team
Interpreting and communicating the director's feedback and vision to the team
Working closely with the Department Head to identify process improvements/tools to increase
department productivity
Skills & Requirements
REQUIREMENTS
Accomplished examples of Modelling, Texturing and Shading both hard surface and sculpted
environments
Thorough knowledge of Modelling package of your choice is essential
Thorough knowledge of Zbrush and/or Mudbox is preferred
Thorough knowledge of Mari and/or Bodypaint 3D or other 3D texturing software is essential
Experience with world machine, vue, speed tree and other terrain generation software is a plus
Basic understanding of Lighting and Look Development
Willingness to learn SideFX Houdini workflow
Good communication skill and ability to work interactively with production and other departments to
solve production challenges
Strong leadership skills and the ability to confidently lead and schedule a team
Ability to feedback to other departments and direct any technical changes
Proven production experience within a team min. 5 years
How to Apply
About the Company
Founded in 2000, Axis is an award-winning, international studio of directors, designers, artists, animators, writers and producers that creates content for the biggest names in video games, film, television, commercials and online entertainment.
As a creative team we go out of our way to get under the skin of every project and deliver beyond client expectations. We are passionate about our craft, and we challenge ourselves to leave a lasting impression with every piece of work.
No matter the client, brand, genre or delivery platform, our creative output is distinctive, engaging and entertaining.
Accordingly Axis has won numerous industry accolades, including: a prestigious Cannes Gold Lions Award, New York Festival Awards, D&AD nominations, London International Awards, Promax Awards and a Best Animation BAFTA.
In 2014, Axis were proud to receive the Queen's Award for Enterprise, a highly prestigious honour bestowed by Her Majesty The Queen only to businesses that display the highest levels of excellence.