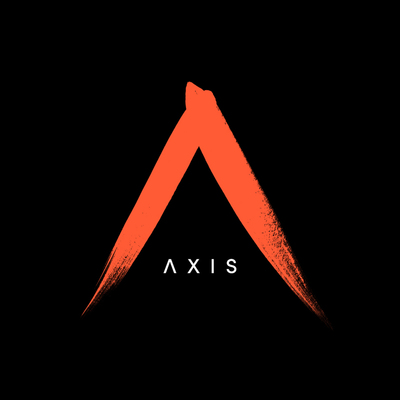 Production Managers
Job Description
Axis Animation is seeking to recruit PRODUCTION MANAGERS on an ongoing basis to work on upcoming next generation game cinematics and commercial animation projects on fulltime as well as freelance contracts of up to 12 months onsite in Glasgow.
The ideal candidate will be experienced in most aspects of production including scheduling, briefing and managing teams and overseeing post production .You will also have a passion for, and preferable experience in, animation, VFX and mixed media productions. A cool head under pressure is vital. Leaderships skills will be necessary. Several years' experience in CG/Animation/VFX will be required. An intimate knowledge of Excel goes without a saying. Priorexperience of using Shotgun is beneficial..
The Production Manager is responsible for the management of processes, procedures, outputs and deliverables across all departments within the production.
The role's key relationships are with the CG Supervisor, Producer, Line Producer(s), Production Coordinator(s)/Assistant(s), working closely together to ensure that scheduling, resourcing and taskcompletion are aligned with the production schedule as well as the creative vision for the film.
The Production Manager will have direct management responsibilities toward any Line Producers, Production Coordinators and Production Assistants on the project.
Please note all applicants at time of application must have full working rights for the UK and hold an appropriate visa where applicable.
Skills & Requirements
Contribute to the creation and maintenance of the master schedule for the project
Create the resource plan and micro schedule for the project
Work with the Department Heads and Leads to estimate and distribute tasks, schedules and delivery deadlines
Regularly assess artist schedules and task assignments to keep current project work on schedule, budget and quality
Troubleshoot technical and/or scheduling issues with Leads, Supervisors and Dept Heads to avoid significant delays
Oversee external contractors and service providers, managing issues of cost, quality and timeliness
Communicate significant scheduling/budget issues to Producer, Executive Producer and Head of Production and as required
Mentor and assist in the development of more junior Production team members
Maintaining a high level of communication amongst the Production and Supervision teams
Ensure structured and regular creative reviews take place, and are coordinated in light of both schedule and creative intent
Oversee project-specific production processes, increasing their efficiency and effectiveness wherever possible
How to Apply
About the Company
Founded in 2000, Axis is an award-winning, international studio of directors, designers, artists, animators, writers and producers that creates content for the biggest names in video games, film, television, commercials and online entertainment.
As a creative team we go out of our way to get under the skin of every project and deliver beyond client expectations. We are passionate about our craft, and we challenge ourselves to leave a lasting impression with every piece of work.
No matter the client, brand, genre or delivery platform, our creative output is distinctive, engaging and entertaining.
Accordingly Axis has won numerous industry accolades, including: a prestigious Cannes Gold Lions Award, New York Festival Awards, D&AD nominations, London International Awards, Promax Awards and a Best Animation BAFTA.
In 2014, Axis were proud to receive the Queen's Award for Enterprise, a highly prestigious honour bestowed by Her Majesty The Queen only to businesses that display the highest levels of excellence.