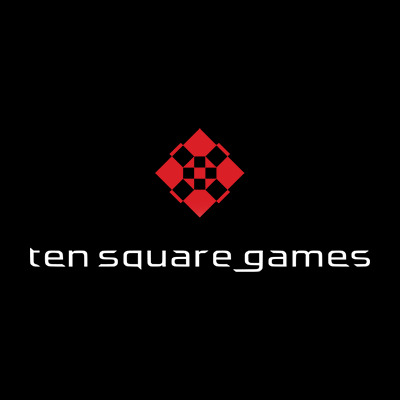 Job Description
Ten Square Games – we're playing a serious game. 
We're not gonna bore you to death and write an essay about who we are. But we can give you some key facts.
We're making free-2-play mobile games.
Entertainment and fun at work set our minds free.
We're innovative and respectful.
Absolutely, we're dynamic and eager to move forward.
Naturally, we're looking for talents.
Teamwork is what we believe in. 
Yep, learning and sharing are our bread and butter.
Our mission – make millions of our players smile.
U may want to know that we aspire to engage more players in our journey.
If you think that your vision of life and work is compatible with ours, let's have a chat then. We're keen on meeting you. 
We'd like you to join a brand new studio and be part of a new business direction in Warsaw.
Currently, we're looking for: Senior UI/UX Designer
WHAT YOU WILL DO:
Create high-gloss polished, visually appealing, user-friendly, consistent and distinct user interface art assets like menus, buttons, icons, animations, etc.;
Make sure User Interface high-quality art assets are crafted;
Make sure the assets align with and push the art direction of a new game;
Produce player-focused, user-friendly wireframes, user flows and supporting documentation for a new game;
Cooperate closely with programmers and artists to implement user interfaces into a new game engine;
Be a player's advocate, formulate, organize and run usability testing and player meets in order to constantly improve UX solutions.
Skills & Requirements
WE ARE LOOKING FOR:
Someone creative and passionate about games;
Someone who has shipped games or apps from a draft idea to the final product;
Someone with a solid experience in UX design and UI art developing on a range of platforms;
Someone with deep knowledge of User Centric Design methodologies;
Someone with the ability to create high-gloss polished, visually appealing, user-friendly, consistent and distinct user interface art assets like menus, buttons, icons, animations, etc.;
Someone with an interest in form and typography;
Someone with an exceptional working knowledge of Adobe CS package;
Someone who has excellent communication and organizational skills.
BONUS POINTS:
Knowledge of and an interest in usability and freemium best-practices;
Experience of working in an agile project environment;
Deep experience in UX best practices and how they apply to UI.
WE OFFER:
We're offering a full range of the gaming industry perks and throwing in some more. Our new-established studio will give you:
Freedom of making partnership decisions;
3 x independence;
Decisiveness;
Direct influence on the final product and business direction;
Safe environment to develop yourself and your skills;
Company stock;
Assistance in relocation;
Attractive remuneration based on experience and skills;
Friendly working atmosphere;
Flexible working hours;
Company trips and gatherings;
Private medical care and Multisport card;
Free lunch days, fresh fruits, refreshments in the office!
Additional Information
Relocation assistance is offered
How to Apply
About the Company
Ten Square Games is one of the biggest mobile games development company in Poland, with years of experience providing entertainment for millions of players worldwide. We excel at free-to-play games that simulate the most popular outdoor hobbies. The studio is currently working on several mobile projects that you can check in our portfolio.
 THE BEGINNING
Ten Square Games was founded in 2011 in Wrocław, Poland, with a mission of experimenting with unique 3D game ideas targeted at social web. What started out as a 3-person project in a 10-square-metre apartment, quickly developed into a company with nearly 230 people on board that serve 21 million active players.
 THE PRESENT
Currently, at TSG we're expanding more and more into the mobile market while still developing our greatest browser games. We focus on 3D simulation hobby games for people who seek outdoor experiences on their mobile devices, like fishing or hunting games. Our games are available on all major social platforms, a network of partner sites, as well as on Google Play, App Store and Microsoft Store.
As a fast-growing team of game development enthusiasts we create a challenging work environment open to anybody truly passionate about social entertainment.