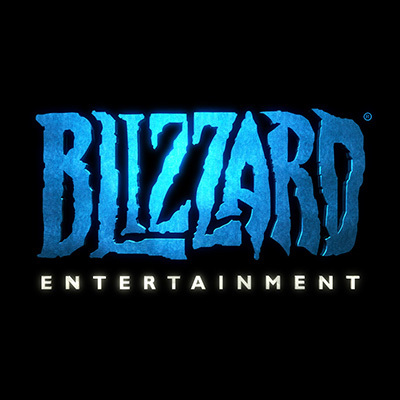 Job Description
Blizzard Entertainment is looking for an exceptionally skilled 2D artist/Illustrator to work within our Visual Development team and oversee cinematic content for Hearthstone. Do you have extensive experience creating digital illustrations with proven leadership, and strong written and verbal communication skills? You will need a solid grasp of foundation art skills, color theory, human and creature anatomy, and design theory are essential as well as the ability to function as a lead. You must have expert command of Photoshop or an equivalent painting program. Additionally, the hero/heroine we need works well in an environment of peers who are passionate about creating exceptional art, takes constructive criticism well, and can hit deadlines.
Skills & Requirements
Responsibilities
Work with the producer to organize work and set deadlines and expectations for artists
Work with a team of artists to achieve the necessary final image quality
Provide feedback throughout the illustration phase to maintain artistic vision and ensure timely deliveries
Partner with the motion story team to ensure the final deliverable maintains artistic vision
Create or oversee the creation of a color script for each cinematic
Requirements
Experience working in the pre-production for games, animation, or film
Experience working with producers and directors on unique and cohesive visuals
Experience creating digital art in a professional environment
Strong foundational skills including anatomy, color theory, composition, etc.
Understanding of the distinctive visual style of Hearthstone and a passion for the franchise
Able to understand and lead a team to address requests for revisions
Self-motivated, good communication skills, and a great team player with a can-do attitude
Creative problem-solving abilities and a passion for leading teams
You have a passion for Blizzard games and understand the unique approach to creating Blizzard art for our game universes
Pluses
Ability to create high profile illustrations for a variety of purposes including but not limited to key art, magazine covers, marketing and promotional materials
Additional Information
Relocation assistance is offered
How to Apply
To Apply, please visit our website here:
https://careers.blizzard.com/en-us/openings/oPCnbfwJ
Submission/Portfolio Requirements
Resume (PDF please)
Link to a Portfolio, and / or reel demonstrating relevant artistic skills
Breakdown of the work on your reel
Only online artwork submissions will be accepted (e.g. website, blog or online album)
About the Company
Blizzard Entertainment has been rated by Fortune as one of the "Best Places to Work" for several years running (and our ranking continues to rise!).  We are a community of 4000 global employees who are passionate about not only gaming, but entertainment and the technology that drives our users experience. Our goal is to delight our customers by never settling for anything but the highest quality and providing worlds filled with creativity and adventure around every corner.  You are bright, engaging, eager to learn and ready to make an impact. We've been waiting for you!
Blizzard Entertainment is an Equal Opportunity Employer. All qualified applicants will receive consideration for employment without regard to race, color, religion, sex, sexual orientation, gender identity, gender expression, national origin, protected veteran status, or any other basis protected by applicable law, and will not be discriminated against on the basis of disability.