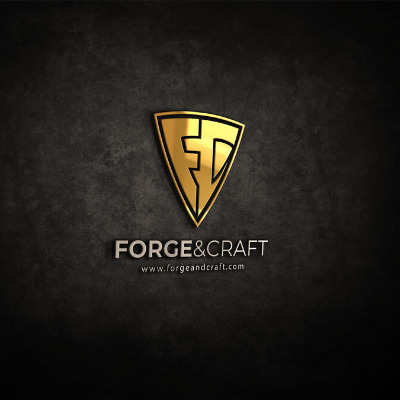 Game Asset 3d Modeller for Product Design
FORGE&CRAFT
Drimnagh, Dublin, Ireland
Job type: Freelance
Job Description
So -I've done a bit of work, and had a bit of help, and after 6 months I now have production ready drawings of  my product ! Engineers, however , are not always artists so that's why I'm here on ArtStation, this great community of super talented artists, to find a talent who can give my product an edgy gravity . I need a 3d modeller , game asset artist, and weapon detail expert to help mold my product (patent pending) into a masterpiece of utilitarian desire. You know this product. You see it every day and it sells in the 000's every year. I've decided the "it" in question has to work, feel and look differently. 
I want 3 concepts that will impress upon a perspective corporation that they need to license my invention (or re-invention) and saturate the world with my genius
(frantic hand wringing). Each concept is influenced by a different theme.
1. A modern assault rifle aka Call of Duty Modern Warfare
2.  A Sci-Fi weapon or spacecraft aka Destiny / StarWars/ Halo
3. An old world weapon aka Battlefield / Red Dead Redemption
Other theme design options considered to replace number 3. are Steampunk or Forza supercars.
As well as having  the skill to visualize the above, You'll need to be proficient in Fusion 360 or AutoCad or CREO or Rhino for CAD/CAM  as ultimately these concepts are only going to be useful if the parts can be manufactured. plus I'll need patent type drawings for the patent and renders for the sales pitch. Money is basically my savings at this point and dwindling fast so its important I prioritize the expenditure. First off -I need concepts.
 Ask yourself If you'd like the idea of your digital design skills escaping into the real world. Tangible ,utilitarian and enjoyed on the physical plain. If you are interested in working with me on this then I'll need a reply which contains links to your modern military or sci-fi works.  Also any work you want to show me connected with patent filing diagrams or product design projects you were involved in that progressed as far as manufacturing. Before disclosing the details of the project I'll send an NDA. Please let me know your freelance rates and terms ,availability etc. 
Well I hope I've piqued your interest. I'm really looking forward to hearing from you.
Kind regards
William Clegg
owner/ceo
FORGE&CRAFT
ps the website forgeandcraft.com was put together for market research purposes and holds no information relevant to the project advertised here.
Skills & Requirements
CAD/CAM AutoCAD or Fusion 360 etc
Weapon design
Product design
Patent drawings
Concept design
Hard surfacing
Additional Information
Working remotely is an option
How to Apply
About the Company
Hello Artists,
Forge&Craft is my fledgling company. I have the bones of ideas for physical products, I'm trying to put meat on them, and birth them into the world ( too graphic?).  "Same shit ,Different way" is my moto. Take something cool and functional but a bit neglected and give it a whole new dimension that gets people excited all over again.