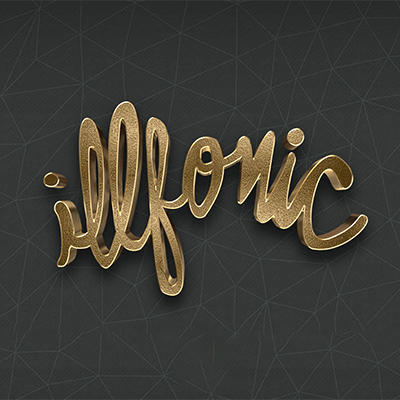 Art Director
IllFonic
Golden, CO, USA
Job type: Permanent
Job Description
About The Job
IllFonic is seeking an experienced Art Director to join our team on our next great title for PC and consoles. The Art Director is responsible for the artistic look, feel, and quality for an entire project. The Art Director should be a highly organized, detail oriented individual that seeks a challenges and pushed the visual boundaries.
Qualified applicants will need to send a portfolio of their work, complete a test, as well as interview both over the phone and in person in order to be considered. We are looking for team players that are interested in growing with the company for many years to come.
Responsibilities
Organize and manage a team consisting of artists, animators, tech artists and outsourcers
Work with creative Leads to communicate the artistic vision of the product
Work with Leads to identify risks and develop solid pipelines
Ensure the project art direction is adhered to by working closely with Production, technical Leads and Design teams
Demonstrate a strong understanding of light, color and visual design
Providing constructive criticism to internal and external artists
Track assets through concept to completion in-game
Assist in establishing pipelines for increasing art efficiency
Contribute to internal studio training efforts
Maintaining and understanding budget constraints
Skills & Requirements
Requirements
Portfolio of work demonstrating strong proficiency as an 2D/3D Artist
A visionary and forward thinking always pushing the visual boundaries
Strong leadership, time management and asset management skills
In-depth comprehension of the technical landscape; hardware, software and techniques
Great artistic judgement and decision making
Open-mindedness and flexibility
Previous team leadership experience on a shipped product
Experience shipping games using Unreal Engine
Organized and detail oriented
Strong communication skills, both written and oral
Experience with Substance painter
Strong understanding of task tracking tools like Jira
6+ years professional experience developing high quality game titles
Passion for playing and creating games
Proven experience working with artists in multiple locations (off site)
Proven experience working closely with many other disciplines as well as being a team player
A general understanding of lighting, composition, and set dressing
A strong understanding of Maya/Max, Photoshop, ZBrush
A strong understanding of current game art pipelines and methodologies
Additional Information
Relocation assistance is offered
How to Apply
About the Company
Founded in 2007, IllFonic is an independent video game developer with studios in Golden, Colorado and Tacoma, Washington. Our staff is composed of video game, music, and technology veterans redefining how games are made and marketed. Past titles and collaborations include Friday the 13th: The Game, Dead Alliance, Star Citizen, Evolve, Armored Warfare, Crysis 3, and Nexuiz.