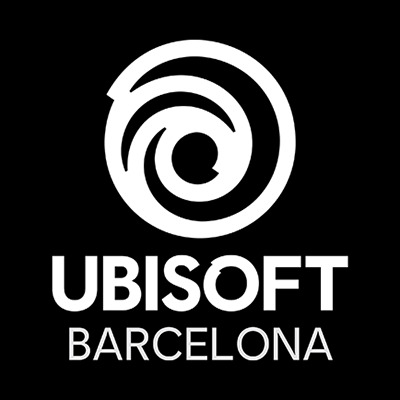 Lead 3D Artist - Rainbow Six Siege (MTX)
Job Description
We are currently looking for a motivated and skilled Lead Artist to be part of the Rainbow Six Monetization Team(MTX).
If you have a passion for videogames and want to work in a friendly and international environment, come join our team!
As a member of a multidisciplinary development team, the Lead MTX Artist will collaborate with the Project Art Directors in Montreal to establish artistic goals.
The candidate will be in charge of following the MTX art team's work, coach team members, and validate production outcomes.
Responsibilities
Validate if the produced asset match project art direction
Prioritize and assign tasks to team members.
Responsible for the quality of the models and ensure that they are produced on time.
Communicate with other Leads and team members.
Model and texture high quality, high and low poly 3D content.
Provide reviews to the Producer on the progress of the work carried out by the team.
Suggest smart solutions when necessary to meet set objectives.
Helping team members grow their skills
Oversee the correction of the team's bugs.
Participate in performance follow-ups in collaboration with the Producer
Skills & Requirements
2 to 4 years of experience in a Senior/Lead Artist role in the videogames industry.
Ability to work in a team, with good leadership skills and to delegate work accordingly.
Excellent interpersonal and communication skills with team members of different departments.
Strong modelling, UVing, and texturing skills required.
Good knowledge of 3Ds Max, Zbrush, Photoshop, Substance Painter and Designer
Knowledge of the technical constraints relating to real-time, the 3D engines, and level editors.
Willingness to observe, absorb and modify own work based on many avenues of artistic criticism.
Excellent written and spoken English.
Must be creative, detail oriented and able to handle the pressure
Passion for videogames and extensive knowledge of different game genres across all platforms
Self-motivated and proactive
Positive attitude and a genuine team player
Ability to take direction well
Share knowledge and open to learning from others
Rainbow Six Siege knowledge or experience in MTX assets production is a plus
Additional Information
Relocation assistance is offered
How to Apply
In order to apply to this job offer, please follow this link: http://smrtr.io/37by3 
Candidates must provide some sort of portfolio
About the Company
Ubisoft Barcelona, part of Ubisoft's international network of production studios, has developed for over 20 years a strong expertise in the production of videogames from a large variety of genres and platforms. The Studio is continuously looking to grow its team with highly professional, passionate and talented people.
During these years, the studio worked on the following franchises: "Tom Clancy's Ghost Recon®", "Assassin's Creed®" , "Tom Clancy's Rainbow Six® Siege" or "Star Trek™: Bridge Crew" on VR…
The team is currently working on the "Tom Clancy's Rainbow Six® Siege" Live Game, Beyond Good & Evil 2 and Assassins Creed.