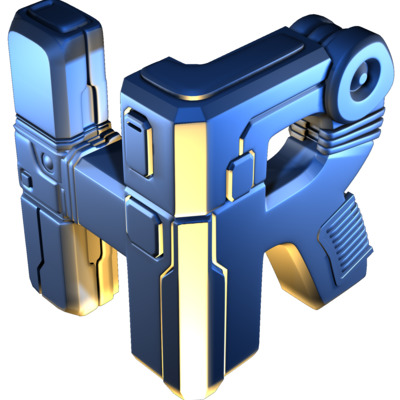 Job Description
Hi-Rez Studios is now accepting qualified Sound Design Intern applicants for our Summer Internship Program at our studio in Alpharetta, Georgia on Alacrity Arthouse!
This will be a paid, seasonal employee. The deadline to submit all application materials is Feb 28, 2019. Internship selections will be made and announced by April 1, 2019, with the Intern work program starting mid-May, 2019, ending mid-August, 2019 (actual dates to be determined). 
Come join the creator of the critically acclaimed SMITE; Paladins; Realm Royale; Tribes: Ascend; and Global Agenda as we embark on exciting new game projects!
What our Sound Design Interns do:
Collaborate with team to create exceptional sounds that also highly supports gameplay. 
Fix audio bugs and support the needs of the audio team through short-term tasks. 
Work with Programmers and Designers on how audio should work within the games. 
Creatively edit and mix, sound effects, dialogue, and music assets for games or cinematics. 
Creative sound design that's in line with the goals and vision of the each title. 
Implement sound assets using AudioKinetic Wwise Middleware to achieve content goals.
Skills & Requirements
What we are looking for:
Has experience using game development tools, technology and pipelines including UE3, UE4, and Wwise. 
Loves to deliver high quality and exciting sound, everyday. 
Strives to improve through giving and receiving feedback from peers. 
Brings in a constant desire to learn and share that information. 
Familiar with modern audio creation equipment, software and recording techniques, with a high level of proficiency in at least one DAW. 
Must be able to travel effectively to and from studio on a daily basis. 
Must be currently enrolled in (documented as a "Junior" or higher grade level) - or recently graduated of - an accredited college, university, or school of art.
Currently carrying or graduated with a G.P.A. of 3.5 or higher (and provide documentation). 
At least one professional Letter of Reference from a manager, supervisor, professor or instructor; outlining how they know you, and why you should be considered for this position. 
Current resume. 
Cover letter. 
Portfolio and/or Website displaying applicable work. 
Authorized to work in the U.S. 
Good communication skills, and a team player.
Even better candidates:
Passion for sound design. 
Experience with Unreal, Unity or any proprietary game engine.  
Experience in sound design for Game, Film/TV or other Marketing. 
Experience in mixing dialog, music, and sound effects for a large variety of projects in both stereo and surround.
Basic Computer Science or programming skills. 
Experience in sound design for games and sound-to-picture. 
Experience using both Windows and OSX operating systems. 
Experience working with Composers and Sound Designer Contractors
How to Apply
About the Company
"Free To Play." It's like a four-letter word to gamers – and for good reason. Who wants to get nickle-and-dimed? Who wants to play a game where the "better player" is the one with the bigger pocketbook?
At Hi-Rez Studios, we know there's a better way. We make Free to Play games that our fans Want to Play. More important, we make Free to Play games that we want to play.
It's a crazy idea, when you think about it. Giving away games that we spend millions of dollars developing, with the hope that people like them enough to buy costumes. But when you love your games like we do, players can feel it. And they start to love our games too.
We're proud of the fanbases that have formed around our games. We believe that great games come from great communities – and ours are some of the best.