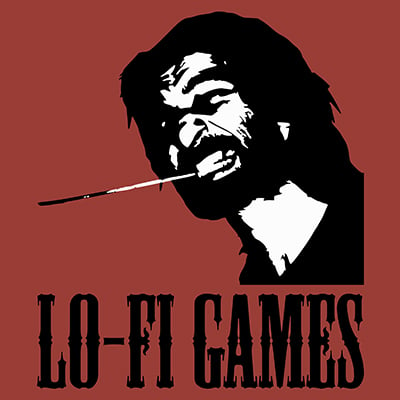 Lead 3D Artist
Job Description
We are looking for a talented and passionate lead artist to join us in our Bristol based studio, leading our art team across different disciplines and unifying their work to create unique and engaging gameplay experiences. 
Successful applicants must have experience working on prior shipped projects and a strong ability to advocate on behalf of other artists, representing their needs within the studio. This role would suit an existing lead artist or senior 3D artist looking to take the next step in their career.
Note that this is for a permanent position in Bristol, UK, please only apply if you are from within the EU and happy to relocate.
Why Work For Us?
Company policy of no crunch or overtime.
Flexi-time (flexible working hours).
28 days holiday.
32.5hr work week.
Competitive Salary in the industry.
Work with the latest technology in Unreal Engine.
Smaller team presenting the opportunity to make notable differences to projects.
Organiser of social events with several other indie studios in Bristol.
Skills & Requirements
Responsibilities:
Rapidly conceptualize ideas (such as producing concept sketches, photo bash references and edits).
Create realistic 3D models and textures including characters, architecture, organic objects and props in accordance with the artistic direction.
Assist production with estimates and scheduling.
Define the technical pipeline, determining the best tools and techniques for hitting specific visual targets.
Contribute to process improvements to increase productivity and the visual quality of the game.
Strong leadership skills and the ability to direct both internal/outsourced art teams.
Excellent communication and organizational skills.
Ability to give and take constructive feedback.
Collaborate effectively with Marketing and PR teams to create and deliver high quality art assets in support of the game.
Qualifications:
Experience as a 3D Artist in games in a Lead or Senior level role.
Generalist understanding of a number of art disciplines such as modelling, texturing, animation, shading, lighting, etc.
Expert knowledge of industry standard software applications such as Maya/Max, ZBrush, Photoshop, Substance, etc.
Familiarity with game development cycle.
Portfolio required.
How to Apply
Please email your portfolio link(s) and resume to: nat@lofigames.com
In the subject of your email, please write "Lead Artist."
About the Company
LO-FI GAMES is a small, independent games studio based in Bristol, UK, known for the release of their first game, a sandbox survival city building genre mash-up titled 'Kenshi'. Founded by Chris Hunt in 2006, Lo-Fi  originally spent 6 years as a one man part-time operation before launching Kenshi as one of Steam's first Greenlight Early Access titles.
After Kenshi's success through Steam Greenlight and it's subsequent full release, the studio has slowly and sustainably expanded in anticipation of future projects. Kenshi remains among Steam's best selling games, highlighted as one of the top 100 most played games on Steam as of 2019, with hundreds of hours played per player and 'Very Positive' Steam reviews.