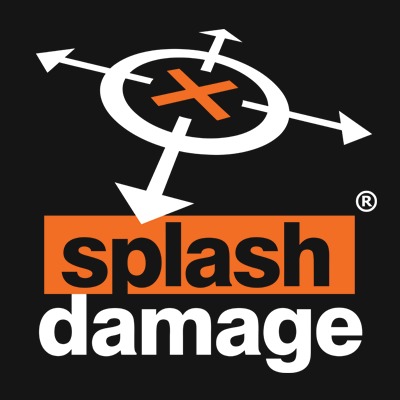 Lead Animator (Unannounced Project)
Job Description
The Role
We're looking for a Lead Animator to join a new team at Splash Damage and help bring our characters to life.  As Lead Animator at Splash Damage you will be responsible for working with the team to conceive, prototype, and oversee the implementation of exciting gameplay features, manage the animation team and collaborate with the Art and Creative Directors to drive for high and consistent quality across the game.
Responsibilities
Collaborate with Art and Design Directors to create a technically sound, engaging and memorable game
Working with programmers, artists and designers to contribute to the implementation of animations into the game
Testing, reviewing and iterating upon animations to tune them to the highest quality
Demonstrate strong key frame animation ability paying particular attention to making sure animations support the fast-paced nature of the game
Manage the animation team including holding regular 121s, setting objectives, looking after the team's welfare and providing mentoring
Skills & Requirements
Required Skills and Experience
Experience using 3D animation software, particularly 3DS Max/Character Studio
A passion for making and playing multiplayer games, especially first and third person shooters
Demonstrable ability creating both realistic and stylised human animations as well as mechanical animations such as weapons
The desire to collaborate with game designers, programmers and artists
Good working knowledge of game development workflows, engines (eg. Unreal), processes and tools
Understanding of character preparation from modelling, rigging and skinning
A keen motive to be proactive and efficient in work methods whilst maintaining high standards
A great team player, able to communicate, learn from and teach others in a respectable manner.
Excellent communication and collaborative problem-solving skills
Management of an experienced character animation team
Desired Skills and Experience
Have at least 5+ years of professional experience in the video games industry with at least 3 commercially released titles
Some experience of working on mods or independent game projects
Experience with technical animation – rigging/skinning and problem-solving
Cinematic and Facial animation experience
Additional Information
Relocation assistance is offered
How to Apply
About the Company
About Splash Damage
Located in the London borough of Bromley, Splash Damage is all about crafting the world's most engaging multiplayer experiences. Our recent projects include our multiplayer shooter Dirty Bomb as well as Gears of War 4. We're growing our studio for exciting new projects on PC and console, and are looking for talented and passionate developer to help create them.
We look after our staff with a comprehensive package of perks and benefits, and have been awarded The Sunday Times's Best Companies accreditation three years running.
We believe our teams create better experiences when they have a range of perspectives and opinions to draw from, and we are committed to increasing diversity across our studio to consistently enable that.
Perks and Benefits
Alongside our brand-new headquarters, stocked up drinks fridge and a never-ending supply of coffee, all of our roles come complete with the following perks and benefits:
- Private medical insurance that will covers you, your partner, and children
- Private dental insurance that significantly reduces cost of dentistry for you, your partner, and children
- Pension scheme where the company matches your contribution
- Complimentary gym membership
- Free eye tests + discounted glasses
- Quarterly revenue share after 1 year of service
- Brand new state of the art office
- Life drawing classes, and massage allowance
- Free fruit juices and soft drinks + Beer and pastries on a Friday.
- Childcare voucher scheme
- Employee assistance program
- Referral fee
Find out more on our Perks & Benefits page.
Studio Culture
Splash Damage offers a fun, friendly and relaxed working environment. Everyone here shares a passion for video games / shooting people in the face and that shows in daily office life. We also regularly get together for social events like pub quizzes, cinema nights, football, and company parties.
Find out more on our Culture page.