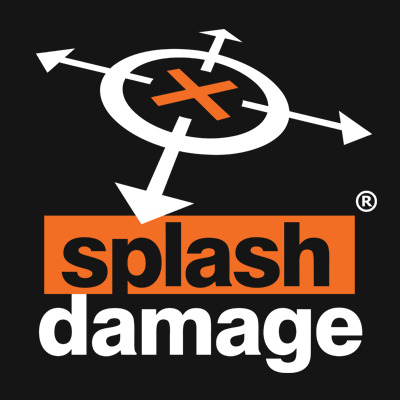 Lead Animator
Job Description
The Role

As Lead Animator at Splash Damage you will be responsible for working with the team to conceive, prototype, and oversee the implementation of exciting gameplay features, manage the animation team and collaborate with the Art and Creative Directors to drive for high and consistent quality across the game.
Responsibilities:
Working with programmers, artists and designers to contribute to the implementation of animations into the game
Testing, reviewing and iterating upon animations to tune them to the highest quality
Stablish animation quality standards and help its achievement by providing timely feedback to other team members
Manage the animation team including holding regular 121s, setting objectives, looking after the team's welfare and providing mentoring
Skills & Requirements
Requirements:
Management of an experienced character animation team
High efficiency using 3D animation software like 3DMax or Maya
A passion for making and playing multiplayer games, especially first and third person shooters
Demonstrable ability creating both realistic and stylised animations of humans, creatures and props
Good working knowledge of game development workflows, engines (eg. Unreal), processes and tools
Understanding of character pipeline from modelling, rigging and skinning
Preferred Skills and Experience:
Have extensive professional experience in the video games industry with at least 3 commercially released titles
Great communication skills to be able to convey and describe ideas efficiently both verbally and written
Experience with technical animation – rigging/skinning and problem solving
Motion Capture, Cinematics and Facial animation experience
Splash Damage is an equal opportunity employer. We believe our teams create better work when they have a range of perspectives to draw from, and we are committed to creating an inclusive working environment that celebrates diversity. 
Additional Information
Relocation assistance is offered
How to Apply
About the Company
About Splash Damage

Come join us!  
We founded Splash Damage with a mission to create lifelong friendships for our players and our employees by building the world's most engaging multiplayer experiences with world-leading partners. Our teams have just celebrated the launch of Gears Tactics and we're currently working on several exciting unannounced titles.
Our people always come first, and we acted swiftly to ensure that we moved all our employees to a work from home model during the COVID-19 outbreak in the UK, and this will continue for the foreseeable future. With our first-class virtual onboarding programme, we're able to get you up and running remotely during this time and we're maintaining our relaxed and welcoming culture with digital social events, daily company communications and much more. With the relaxing of travel and quarantine restrictions in the UK, we are now relocating new team members from outside the UK to London prior to starting their employment with us. This gives new Splashers the opportunity to establish a home in the local area, before joining their teams in working remotely until such time as we return to the studio. We will continue to monitor the situation in line with government advice, and look forward to having all of our amazing staff back into the studio as soon as it is safe to do so.
We're advocates for work-life balance and offer flexible working arrangements to suit individual needs and a comprehensive benefits package which focuses on family and mental well-being. Together with this we've been running a formal Equality, Diversity and Inclusion programme for nearly two years and are committed to increasing diversity across our studio.