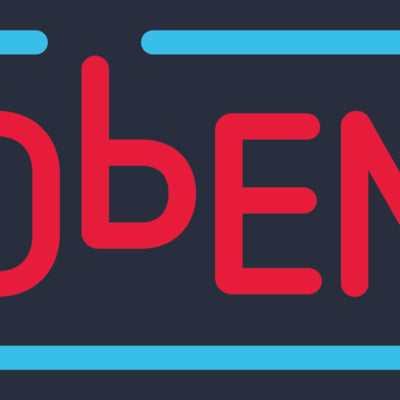 3D Animator (Mid or Senior)
ObEN
Pasadena, CA, USA
Job type: Contract
Job Description
ObEN is seeking a creative and talented 3D Animator to animate characters with natural and expressive range of motion. The ideal candidate has solid experience working with motion capture systems, strong communication skills to work with rigging and modeling artists, as well as extensive knowledge of deployment in game engines, such as Unity and Unreal. The 3D Animator is responsible for delivery of expertly-crafted animation.

Responsibilities: 
Develop and maintain an efficient content creation pipeline
Work closely with rigging artists and provide evaluation feedback on rigging improvements until satisfactory results are achieved
Set up and calibrate OptiTrack Mocap system, and work with MoCap actors/actresses to capture high quality animation data and seamlessly transfer to existing character rigs
Work with modeling artists to set up scene and handle production rendering
Work with Unity/Unreal engineers to set up characters and transfer motion into game engines without loss of quality
Communicate effectively in cross-functional product development teams and present ideas and designs effectively both verbally and visually
Take ownership of animation quality and continually push to improve production quality
Work well under pressure and able to produce work in short timeframes, manage time and schedules efficiently while maintaining a high level of quality
Skills & Requirements
Bachelor's or Master's degree in 3D Computer Graphics/3D Animation specialization, related degree, or relevant real-world experience
Minimum 3 years of working experience as a 3D animator with a thorough understanding of animation fundamentals and creative/technical solutions
A strong reel showcasing innovative animation for products, games and brands
Extensive knowledge and working experience with a number of applications including but not limited to Maya, MotionBuilder, Adobe Flash, Adobe Creative Suite, Cinema 4D, and other applications used in graphic designing and animation
Eye for detail and excellent communication skills when working with rigging artists to iterate until a satisfactory animation result is achieved
Strong experience in working with OptiTrack motion capture system and/or other MoCap systems
Thorough understanding of how to set up rigs and animation in game engines, such as Unity and/or Unreal
Knowledge and appreciation of acting and storytelling, as well as ability to craft visual gags
Self-motivated, highly responsive and flexible
Team player with positive and enthusiastic attitude
Knowledge of scripting with MEL or Python is a plus
Experience with photo-realistic 3D facial animation is a plus
Experience with dynamics simulations is a plus
Experience with video editing and post-processing is a plus
Experience with 2D animation is a plus
Additional Information
Working remotely is an option
How to Apply
Please submit your resume or artstation profile along with a portfolio of your work.  Email applications to lisa@oben.com

To be considered for this role, please ensure to submit an animation demo reel of your work along with a resume. Candidates interested in a contract-based, in-house opportunity are strongly preferred.
About the Company
ObEN is a full-stack AI company dedicated that creates virtual IP for applications across entertainment, livestreaming, e-commerce, and customer service. ObEN's avatars combine the most advanced voice and computer vision technology with easy to use content creation tools to provide opportunities for celebrities and companies to expand their global digital content market and create more new interactive experiences for fans and users.