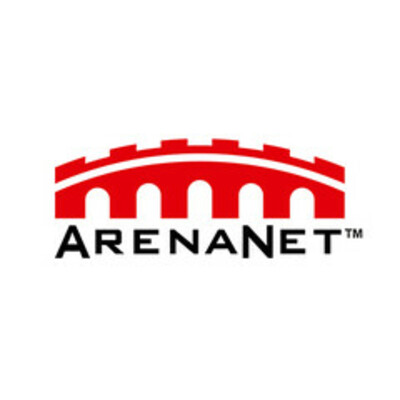 Senior Creature Artist
ArenaNet
Bellevue, WA, USA
Job type: Permanent
Job Description
SENIOR CREATURE ARTIST
We're ArenaNet— and we've created a studio brimming with creativity and expertise. We make online worlds infused with innovation and handcrafted excellence. Our passion is game development that defies convention, because we believe that is how games move forward.
We're not the only ones who share this passion. Our fans have made Guild Wars 2 the fastest-selling MMO game in the West, and press have called it one of the best entries of all time in the genre.
ArenaNet employees have a vast diversity of skills and backgrounds, but we're all united by a common goal. We work together and play together, which is why we have large communal areas for lunch and get-togethers, a well-stocked kitchen loaded with complimentary drinks and silos full of snacks, a complete gym, and our game room full of ping pong tables, gaming consoles, board games, and more.
We are currently seeking a Senior Creature Artist who will work with a passionate team to develop high quality 3d game assets. The artist will work with gameplay designers, concept, animation, and other teams to create the compelling creatures that lend to new and interesting gameplay. The ideal candidate should be well versed in anatomy, shape language and be able to develop designs that feel intrinsic to the game world from a gameplay prompt. In addition, the ideal candidate should be fun, energetic and passionate about creating creatures for AAA games.
RESPONSIBILITIES:
Concept and develop creature designs for game design prompts
Build high and low poly game assets
Provide higher level game design ideas
Build textures for final in-game assets
Collaborate across team disciplines to ensure overall quality of creature assets
QUALIFICATIONS/SKILLS:
Exceptional foundation art skills
Strong understanding of human and animal anatomy
Strong understanding of material definition, with ability to texture and model a variety of materials
Strong understanding of concept design and shape language to describe function and form
Proficient in organic Zbrush sculpting
Proficient in Maya/Max, Photoshop and Substance Painter
Excellent communication, interpersonal and organizational skills
Excited positive attitude. Ability to collaborate and communicate across team disciplines
Understanding of technical aspects of creature and gameplay design
Ability to take and give criticism in a constructive but direct manner
Self-motivated and passionate towards continued education and the ability to share that knowledge with other team members
REQUIREMENTS:
5+ years of experience working in game development pipelines
Must be local and available to work on-site in Bellevue, WA.
Must be currently legally eligible to work within the United States (In compliance with Federal law, all persons hired will be required to verify identity and eligibility to work in the United States and to complete the required employment eligibility verification document upon hire)
PORTFOLIO SUBMISSION REQUIREMENTS:
Resume
Portfolio demonstrating understanding of required skills
- Only online submissions accepted (e.g. website, artstation, blog, etc.)
We offer an open and casual environment, competitive pay, and free snacks. This is a full time position located on-site in Bellevue, Washington
Skills & Requirements
How to Apply
About the Company
We're ArenaNet—we've created a studio that makes online worlds infused with innovation, hand-crafted excellence, and creative passion. We're not the only ones who share this passion; gamers made Guild Wars 2 the fastest selling MMO game in the West with more than 3 million copies sold in its first 9 months, and players and press have consistently called it one of the best MMOs of all time.
Our studio is built on foundations of excellence with a focus on community. We constantly innovate, unlocking the true potential of online role-playing with game-changing titles like Guild Wars 2 and beyond. The status quo is not good enough for our dedicated worldwide community of players, which is why we question the de facto industry conventions and demand more from ourselves as developers.