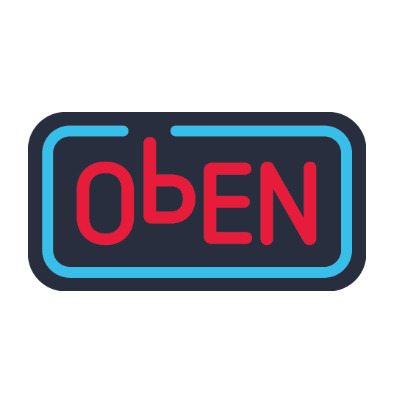 Lead Technical Artist
Job Description
ObEN's mission is to enable everyone in the world to create their own Personal AI (PAI), intelligent 3D avatars that look, sound, and behave like the individual user. Secured and authenticated on the Project PAI blockchain, ObEN's technology creates more productive, more personalized digital interactions. ObEN is a K11, Tencent, Softbank Ventures Korea and HTC Vive X portfolio company, and we work with our strategic investors to expand PAI technology across multiple verticals including hospitality, retail, healthcare, and entertainment.
Working at ObEN means taking on extraordinary transformations every day, in an environment that celebrates and encourages innovation. You'll be working in small, agile teams (including world class researchers in areas of computer vision, machine learning, and speech). We are blazing new trails in AI and blockchain technology, and we encourage and support publications to top conferences and journals. Learn more about working at ObEN in our blog post.
ObEN is looking for a motivated and experienced Lead Technical Artist to join its computer vision team. The ideal candidate would be a highly motivated artist who has built complex body and facial rigs and is capable of maintaining a high level of visual and technical quality for all characters. He/she must have a strong understanding of anatomy, muscles, cloth/hair behavior and be comfortable in a scripted environment. Experience with Unity3D game engine and hair/cloth simulation is a plus. The artist must be attuned to the needs of a production pipeline and those of the animators we support.
Skills & Requirements
Responsibilities:
Creating and developing high quality character rigs using Maya and proprietary tools.
Creating and developing high fidelity facial rigs for photo realistic characters.
Working with modeling and animation artists to create realistic appealing characters.
Working with Unity3D developers and integrating rigged characters into the production.
Managing art team and external contractors and projects tracking.
Developing long-term strategies to automate character production.
Requirements:
Minimum 3-5 years work experience in film or game development work.
Solid knowledge of rigging systems
Comprehensive knowledge of Maya
Solid team and project management skills
Accessibility and willingness to collaborate is a must.
Thorough understanding of techniques and technologies relating to character rigging and animation comprehension of core principles relating to rigging
Self-motivated, highly responsive and flexible
Team player. Positive, enthusiastic attitude
MEL and Python programming is a plus
Maya API C++ programming is a plus
Unity3D experience is a plus
Experience with hairs and cloth simulation in Game engine is a plus
Game engine shader development experience is a plus
How to Apply
Application Requirements:
Introduction to ObEN: https://goo.gl/gxpxwT
Please send the following to careers@oben.com
Detailed resume and/or LinkedIn profile
Demo reel of your work. Candidates interested in a contract-based, in-house opportunity are strongly preferred.
130 W Union St Pasadena, California 91103
Not ready to apply for this job? Sign-up to receive ObEN job alerts.
Notice to recruitment agencies: ObEN is not accepting unsolicited resumes from agencies, recruiters, and/or search firms for any of its job postings. Please do not send resumes to any of our job listing portals, team members or company locations. Resumes submitted to ObEN by a third party without a valid written & signed recruitment agreement will become the sole property of ObEN, and no fee will be paid if a candidate is hired for this position as a result of an unsolicited referral.
About the Company
ObEN began from our cofounders' personal desire to remain connected with their families when they traveled on business, by allowing them to leave behind a virtual copy of themselves. With the rapid development of AI and Blockchain technology, ObEN has expanded to a full-stack artificial intelligence company creating a suite of products that humanize and personalize every facet of our digital experience.