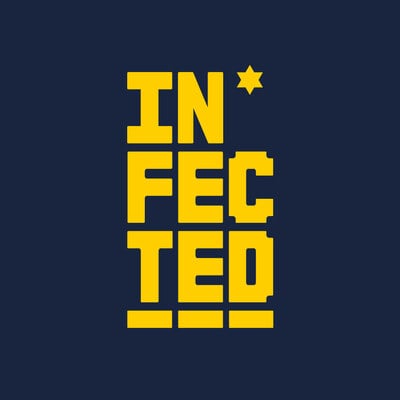 Senior Maya Artist (F/M/D)
Job Description
INFECTED GmbH is one of the market leaders for computer-generated imagery (CGI) in Germany.
From concept to design to digital production, crossmedia advertising campaigns, branded content or point of sale experiences, it all comes to life in our workshop. You think about unique visual solutions. Whether you are seeking photo-realistic full-CG commercials, an exclusive design for your web special, a concept for a social media campaign, an immersive virtual reality experience or professional production consultation.
We are looking for a senior maya artist to join our VFX and 3D department.
Skills & Requirements
TASKS

Collaborate with Art Direction and other artists to ensure picture quality and workflow
Ensure that all aspects of the image production are finished in a timely manner and are finished in a high quality
Understand and follow design guidelines to ensure the uniformity of projects
Acquire new technologies on existing platforms to achieve the best possible results
Collaborate with our TechSupport and RnD department to improve workflows
Coordinate with our teams and freelancers at other locations to achieve project goals



QUALIFICATIONS

Multi-year experience in 3D Production (Autodesk Maya)
Thorough understanding of VFX and animation pipelines (Arnold Renderer)
A generalist range of skills with a focus on Lighting, Shading and Rendering
Knowledge of C ++ / C #, Photoshop and ZBrush
Passion for creating high-quality 3D & VFX Pictures
Ability to manage, lead and act as a mentor for mid-level and junior artists
Good written and spoken English knowledge
A pro-active and independent workflow



WE OFFER

A motivated and friendly team of international artists and producers
An interesting, self-responsible job
The possibility of active participation in a young and dynamic company
Modern equipped offices in a central city center location
Different company events (Workshops, Parties, Trips, etc.)
Your own yearly budget for personal learning activities
You get the opportunity to work for international agencies and clients within an international and professional working environment, to help expand our 3D department and become a part of a successful organization.
Additional Information
Relocation assistance is offered
How to Apply
SOUNDS GOOD? Then please send your complete application documents (pdf format), including work samples (as links), salary expectations and date of entry by using this link: INFECTED applicant portal
CONTACT PERSONS
Henning Westerwelle (Managing Director)
Saskia Biel (Marketing and Culture Manager)
About the Company
WE ARE INFECTED®
WE CREATE COMPUTER GENERATED EXPERIENCES
Creativity is the new combination of things to create something better.
So were we created: From a studio, agency, production, consulting office and a pool for great minds - for all kinds of visual and digital communication.
Founded by visual designers for film and animation we're now a habitat for developers, UX specialists, VR/AR experts, writers and strategists. Waiting for you and your challenges. We know our own craft very well, but we are curious about your work and the world around you.
We believe that routine is the killer of creativity and we always have to try new technologies, ideas and ways to communicate. Therefore, we want to know the challenges in front of you and about those who will come in the future.
That's why we are a curious company. It's the stuff we don't know yet, that drives us further. Ahead of others. All of us are constantly learning new technologies and meeting inspiring people to evolve our work to something unique.
Something that stands out. Something that's INFECTED. Curious, too? Let's get in touch.