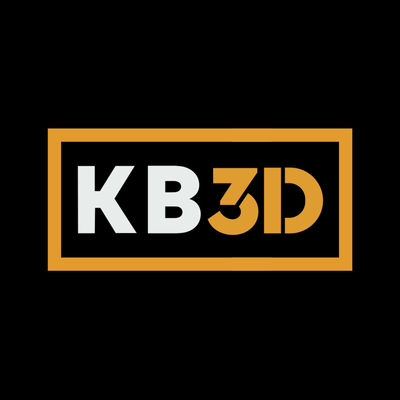 3D Modeler
KitBash3D
Los Angeles, CA, USA
Job type: Freelance
Job Description
KitBash3D is looking for an all star 3D modeler with a passion for building worlds and contributing to the art community. You're an advanced 3D modeler with a strong UV skillset, great design sensibility and the ability to translate 2D designs into beautiful 3D assets.
This is an ongoing freelance position with opportunities for full time work. This position is remote with flexible work hours and the ability to make your own schedule so long as you hit milestones and delivery deadlines. What matters to our team is your sense of excellence and integrity.
Responsibilities:
3D modeling: Translate concept art into realistic 3D assets with clean geometry, efficient poly use and a high level of detail.
UV unwrapping: Unwrap the models you create to be non-overlapping, in a consistent texel density, and easy for texture artists to use.
Rendering: Render beautiful still images of the assets you create for visual approval and marketing use.
Scene handoffs: Prepare and break apart the assets you create in a logical manner, with standard naming conventions, and clean scene files.
Evolve the pipeline: Follow our current KitBash3D modeling guidelines and pipeline and contribute to ways we can make it better.
Skills & Requirements
2+ years of experience 3D modeling.
Ideally a proficiency with either 3DS Max, Maya, or Blender, but we will consider applicants using other 3D modeling software.
Portfolio of work demonstrating proficiency in 3D modeling, specifically for environments and props.
A comprehensive understanding of Non-Overlapping UVs for game-engines.
Ability to deliver clean, organized work, while still within our technical specifications.
A strong eye for design and a love for details.
Additional Information
Working remotely is an option
How to Apply
About the Company
KitBash3D creates the world's premium 3D asset kits filled with all the pieces needed to build worlds for video games, film, television, design, or art. We provide artists with completely customizable sets of 3D assets that serve as the building blocks to create original environments ranging from modern skyscrapers to neo-futuristic utopias to ancient temples. Our revolutionary assets are used by the biggest film studios (Disney, Fox, Marvel, HBO), and game studios (Ubisoft, EA, 2K, Tencent), plus thousands of independent artists and developers in more than 150 countries.
At KitBash3d, we set out to enable and inspire artists around the globe to build their worlds. To do this, we're building the universe, one asset at a time. With new world kits releasing every month, a vibrant community of artists, productions, and studios use our assets to realize their visions, be it personal project or AAA game.