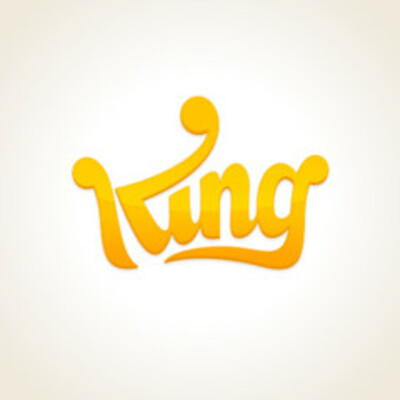 Senior Art Director - New Games
King
Stockholm, Sweden
Job type: Permanent
Job Description
We are looking for a highly experienced and talented Senior Art Director to lead one of our biggest and most ambitious new mobile games. You will join our team in Stockholm, where we have built a brand- new studio dedicated to the creation of the next generation of mobile games at King. Your mission will be to nurture, further develop and launch these exciting new games.
As a senior level art leader, who coaches large teams (c30) towards excellence, you will have a thorough knowledge of what excellence in art looks like and can drive your vision forward in both a highly strategic and tactical way.
Having shipped multiple titles at top- flight studios on highly prominent games you will have the credibility to be the spokesperson for Art and closely collaborate with producers, game designers, developers, business performance, player insights and marketing. You will also work as a key partner to your Studio Art Director, working on key studio initiatives.
The challenge is varied as you and your team will work on New Games as well as existing Games IP, with IP Owners and at times with outsourced content development teams so your background can be either from AAA development or Mobile - we are open.
Creating art content for games is your "True North" and your experience working on multiple games/genres that have gone through a full development cycle, from concept through to ship, will be a significant advantage to this team.
As a natural people person, with great coaching and mentoring skills, you will inspire and elevate others as well as provide career guidance and direction to your team of artists.
Skills & Requirements
Skills to Create Thrills
In the role of Senior Art Director, you will be able to demonstrate the following set of skills:
You can create, evolve and execute on an artistic vision and have an excellent eye for detail and what world leading games look like.

You are highly creative and passionate about games, with a breadth of games industry experience and demonstrable achievements.

You know visual communication by heart and can quickly create concepts and/or mock- ups to communicate quite complex creative ideas.

You know how to produce appealing art in any appropriate style within available time frames and can communicate these processes clearly to large groups.

You have a proven track record of directing high- quality, complex game art and animation, including gameplay assets, characters and environments from concept to in- game.

You have proven experience in creating mood boards, style guides, brand guidelines & other necessary documentation.

You're a highly experienced people manager who can lead large teams. You understand what a great team looks like and can lead them to excel. You also have experience in leading leaders.

Possessing exceptional communication and visual presentation skills, you will be capable of communicating style and vision to a variety of stakeholders such studio and project leadership and marketing.

You are interested in player behaviour and player experience and understand how robust visual decisions can affect both.

An innovative spirit, you are happy to go beyond the assigned tasks, actively seeking responsibility at a team and studio level.

You have knowledge of technical constraints, optimizations and the implementation of content.
Tasty Bonus Points
Skills in animation and special effects

Interest in visual and interaction design

Skills in Maya or similar 3D software

Experience working in an agile project environment

Previous experience from creating casual and/or mobile games
An online portfolio demonstrating all aspects of your skills is required!
Additional Information
Relocation assistance is offered
How to Apply
Want to join our Kingdom?
If you are interested, please apply via our career site!
Applications must be in English.
The brilliant experience we give our players comes from the diversity and experience of our people. A great saga needs all sorts of heroes. That's why we hire all sorts of talent.
About the Company
We're knights of creativity!
We believe that great gaming experiences happen when they are developed by working in small, autonomous creative teams that control the whole process – from idea to amazing game. Our close connection with the player community gets us instant feedback and enables us to deliver truly magical moments. We value your free time and your need to refuel, relax and find inspiration – by playing games with your colleagues, being at home with your family or going to the gym or out for a run. That's how we stay creative. That's why we call ourselves developers of magic and knights of creativity!