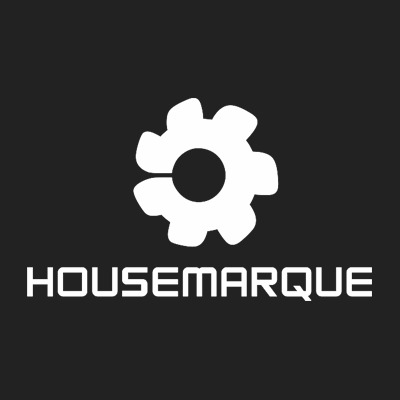 Senior 3D Artist
Job Description
Housemarque is looking for a Senior 3D Artist for an unannounced AAA project!
As a Senior 3D Artist you work as part of the Art team, together with other Artists and Designers. You'll develop great looking visuals that match the game vision and support the gameplay. Your main task is to do visual problem solving with Designers, from smallest prop to biggest set piece. You'll be able to creatively participate in all steps of the project, from early concept to final product. You have an ability to meet deadlines under tight schedules, willingness to receive direction and work closely with the team.
Skills & Requirements
REQUIRED
At least 3-4 years of experience as a Game Artist in a current generation console or a PC game project or at least one shipped title for any of the following platforms: PS4, Xbox One, Switch/Wii U, PC
Good foundational skills of drawing and concepting ideas
Advanced knowledge of Maya, Modo, Blender or any equivalent 3D modelling software
Good knowledge of ZBrush
Good high poly modelling skills
Good understanding of low poly topology, retopology workflows and baking textures from high poly models
Solves problems with visual design; fills in the gaps between concept art and modeling
Solid experience in texturing models and good understanding of creating PBR textures
Passion for art and willingness to learn new workflows and share the knowledge to other artists
Fluent spoken and written English
PLUSES
Art degree (BA, MA, etc.)
Experience with Substance Designer and Substance Painter
Experience with Unreal Engine
Additional Information
Relocation assistance is offered
How to Apply
About the Company
We have a track record of 20+ years of developing critically acclaimed games with tight gameplay, impeccable audiovisual execution, and technical excellence. No matter the genre, we want you to continue this tradition. It's the perfect workplace for talented people with interest in self-development and a big passion for games.
Our company's purpose is to:
Be a great workplace, where people can develop professionally and as a person as well
Develop games that bring joy and happiness to our gamers and fans
We offer:
Exciting and ambitious projects executed with the best tools
Over two decades of experience in video game development
Brilliant, diverse and empathetic colleagues to work with
Freedom, flexibility and openness in a collaborative culture
A warm and welcoming atmosphere at our cozy Helsinki office
Competitive salary, benefits, healthcare, Nordic work-life balance
Tailored relocation package to help you get settled into Finland