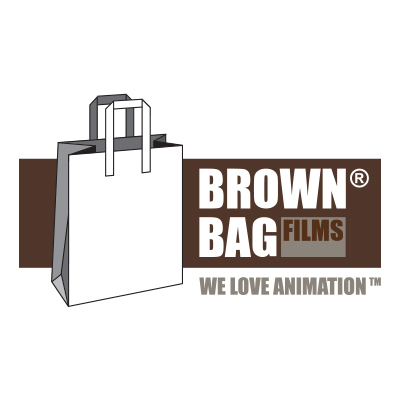 Job Description
Brown Bag Films Production Internship Program, Summer 2019
Wanted: Passionate, Talented Production interns for a creative animation studio in the heart of Dublin
Brown Bag Films are looking for enthusiastic, production oriented candidates seeking an opportunity to learn from a strong animation brand and learn the ropes of Production, to build on their education and existing skill in a high-quality studio environment as part of our 6-month internship program. We have 2 openings for Production Interns, starting in early June 2019.
We are looking for driven individuals with a passion for production to join us for 6 months in our Smithfield studios where we work on shows for Disney, Nickelodeon and Amazon among others, on award-winning, not to mention Oscar nominated , productions such as Doc McStuffins, Stinky and Dirty, Henry Hugglemonster, Peter Rabbit , Octonauts, Angela's Christmas, Vampirina, Butterbean's Cafe and more.
An internship with Brown Bag Films is an opportunity to learn from our artists and crew who have worked on major projects all over the world. Our aim is to give you exposure in a real studio environment to the demands and highlights of working on some of the best shows in animation. The goal of our internship is to help our interns take what they have learned to date and enhance it in a hands-on and practical way, while getting a solid understanding of what our studio requires to create fun, entertaining and high-quality animation productions.
A Production internship with Brown Bag Films will give you exposure to the daily workings of a real studio production environment, working closely with a mentor who will help nurture your production skills & guide you with an emphasis on hands-on learning.
And our internships are paid.
Skills & Requirements
So what do you need to be considered?
A clear CV detailing relevant experience & outline of key skills
A strong and concise cover letter – why this internship? Why us?
Drive & passion for what you do.
Ability to intern onsite in Dublin from June 2019 for up to 6 months 
This is a paid internship opportunity and is open to those graduating in 2019 or those who have graduated within the last 3 years ( or equivalent).
We are currently not in a position to sponsor visas or look outside of the EU for this position
How to Apply
About the Company
Brown Bag Films are one of Europe's most exciting, original and successful creative-led animation studios and is part of the 9 Story Media Group, with locations in Toronto, Dublin, Manchester, New York and Bali.
Making stand out/exceptional content for kids is at the heart of everything we do, and our bar is always set to "excellent" when it comes to the quality of our work. Our studios are highly collaborative spaces, where mentoring and on the job training is built into our daily practices. Our team members benefit from competitive compensation packages, working on award-winning 2D and 3D content, a thriving work culture and maybe too much cake! 
We recently celebrated Brown Bag Films Dublin's 25th Birthday!
See how we've grown.....
https://www.instagram.com/p/BwZnMZxlB3u/?utm_source=ig_embed