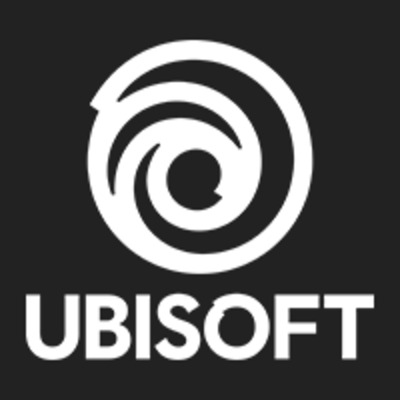 Lead UI Artist [Avatar Project] (f/m/d)
Job Description
As Lead UI Artist [Avatar Project] (f/m/d) you will be responsible for creating high quality, modern interface solutions, 2D artworks and animations for our games as well as managing, training and leading a team of UI artists.
This position will be located at Ubisoft Blue Byte, Düsseldorf (Germany).
Skills & Requirements
Your Tasks 
Create modern Interface Designs from conception to final quality
Translate high-level gameplay ideas into visual functional UI Designs
Establish logical, readable UI solutions and usability strategies
Set Best Practices in terms of Artistic Quality
Push the visual and technical quality of the Interface art to the next level
Ensure a productive and efficient workflow for the UI art team through excellent internal and external communication.
Close collaboration with the Art Director, Producers, Design and Code Leads to ensure the team works within the defined direction.
Establish a prospering art culture within the team to strive for exceptional quality.
Balance quality and efficiency of the team to gain the best possible results within in the given time frame and technical constraints
Prioritize and manage the UI art team's tasks to ensure delivery in time and quality.
Communicate ideas & concepts with international teams and stakeholders
Assist Engineers to ensure implementation reflects the Design Vision
Develop flexible designs that ensure extension and further development
Layout and implement HUD & Menu designs
Provide good Information Hierarchy that enhances the player experience
Create convincing UI animations to drive attention and offer guidance for players
Provide support and advice for artists
Your Profile
Expert in Photoshop, Illustrator, After Effects or Flash
Very good sense for Motion design / Motion graphics
Proficient in creating ideas, prototyping / wire-framing and final realization
Profound graphic design skills (design, layout, typography)
Think critically and conceptually
Be forward thinking and anticipate the needs of your project
Good ability to anticipate user behavior
Great communication skills, a positive attitude and experience in leading a team of artists
Very good organizational skills and the ability to anticipate problems and find solutions fast
The ability to review the work of other artists and give feedback efficiently and in a clear and constructive manner.
Exceptional knowledge of next gen interface creation workflows with the ability to modify and improve them 
Knowledge and Experience 
 Work experience of at least 4 years in the Video Game industry
Proven UI Experience on at least one shipped title
Great knowledge in Animation (2d or 3d)
Profound knowledge of UI implementation processes in video game projects
Good working knowledge on UX related topics (Information hierarchy, UX heuristics, principles of human computer interaction)
Familiar with industry game engines and prototyping workflows
Practical experience with data management software (perforce)
Fluent in English, both verbally and written
Bonus
Strong compositing skills and video editing skills are a plus (After effects, Premiere)
Storyboarding skills are a plus
Scripting skills are a plus
Being an avid gamer is a plus
Additional Information
Relocation assistance is offered
How to Apply
Portfolio 
It is required that you submit a portfolio of your work with your application. You may do so by providing a link to an online portfolio (preferred), or attaching documents to your resume.
All portfolios must contain a detailed shot breakdown of the work. It must be very clear what you, the applicant, are responsible for in your reel, portfolio, screenshots etc.
The portfolio should contain the following:
Examples of modern layouts and screen design
Examples of dynamic motion design and interface animations
Examples of style variety
Examples of icons and other UI elements
About the Company
Ubisoft is a leading producer, publisher and distributor of interactive entertainment products worldwide and has grown considerably through a strong and diversified line-up of products and partnerships. Ubisoft has development studios in 28 countries and sells video games in more than 55 countries around the globe. 
We are committed to delivering high-quality, cutting-edge video game titles to players. In our German offices in Düsseldorf, Mainz and Berlin, we are working on brands like "Tom Clancy's Rainbow Six Siege", "For Honor", "Skull & Bones", "The Settlers", "Anno" and many more.
Your Benefits
Flexible working hours 
External training, education in our in-house guilds and knowledge sharing with other teams
Fresh fruit, discounted gym membership, support for child care
Subsidized lunch meals, free bike rental or lease your own bike!
Share ideas! = Working in an innovative and international company
If you are passionate about video games and would like to work with like-minded professionals with an international team, please apply via our career portal.
Applications should include your resume, a cover letter with the earliest starting date, your salary expectation and why you would like to joins us.