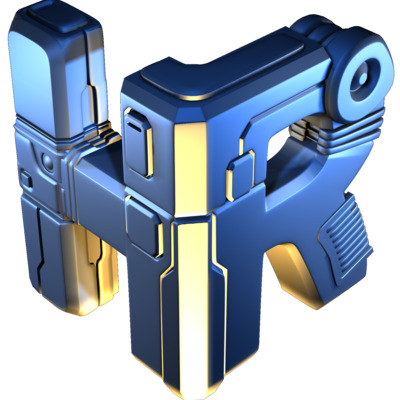 SMITE - Environment Concept Artist
Job Description
Hi-Rez Studios is looking to hire an experienced Environment Concept Artist to work at our studio in Alpharetta, Georgia, on SMITE.
At Hi-Rez, you will have an opportunity to be part of an innovative environment that embraces new and different ideas. We are a passionate and enthusiastic bunch who love video games. We have incredibly talented individuals who are empowered to create, & challenged to learn. All of this means more opportunities for you to unleash your energy, collaboration, and dedication.
Come join the creator of the critically acclaimed SMITE, Paladins, Realm Royale, Tribes: Ascend, and Global Agenda we embark on exciting new game projects!
Skills & Requirements
What our Environment Concept Artists do at Hi-Rez Studios:
Outstanding portfolio that demonstrates a strong understanding of stylized art. 
Explore a wide variety of ideas for environments for stylized art.
Strong use of research and reference material that supports idea generation, problem solving, and level inspiration.
Works closely with Art Director and Environment Art Lead to keep quality and style consistent across all Environments and Concepts.
Craft concepts for environment and level related meshes, materials, and textures according to best practices within an Unreal Engine development pipeline.
Participate in critiquing your work and the work of other artists.
We are looking for someone with:
2+ years of experience creating concept artwork for games, film or animation.
Portfolio with examples of realistic props and environments for game production.
AAA game development or equivalent experience.
Knowledge of Photoshop, Max or Maya. A plus would be extensive knowledge of Unreal Engine.
Experience creating functional and stylized designs for environments and props.
Experience putting together thumbnails, moodboards, color comps.
Strong grasp of composition, color theory, value, form, scale, shape language, and silhouette, especially within stylized art.
Proficiency with Photoshop for asset creation.
Willingness to receive constructive criticism and make artistic adjustments.
A passion for creating and playing video games.
Preferred candidates have:
Degree or formal art education in illustration or traditional painting.
Background in industrial, architecture or entertainment design.
Experience with Photoshop and 3d modeling applications
Experience with Zbrush.
Experience with Unreal engine.
AAA game development experience.
Experience with 3D software packages a plus.
Additional Information
Relocation assistance is offered
How to Apply
About the Company
"Free To Play." It's like a four-letter word to gamers – and for good reason. Who wants to get nickle-and-dimed? Who wants to play a game where the "better player" is the one with the bigger pocketbook?
At Hi-Rez Studios, we know there's a better way. We make Free to Play games that our fans Want to Play. More important, we make Free to Play games that we want to play.
It's a crazy idea, when you think about it. Giving away games that we spend millions of dollars developing, with the hope that people like them enough to buy costumes. But when you love your games like we do, players can feel it. And they start to love our games too.
We're proud of the fanbases that have formed around our games. We believe that great games come from great communities – and ours are some of the best.