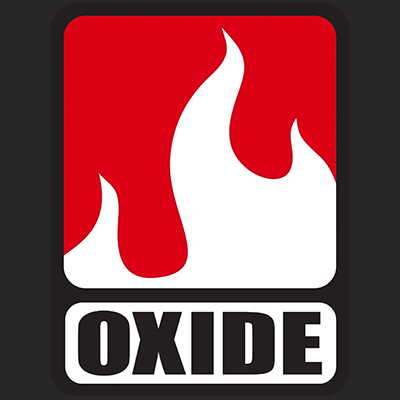 Lead Environment Artist
Job Description
Oxide Games is looking for a Lead Environment Artist to join our team, working on a new IP AAA game with a first party publisher in Baltimore Maryland. Qualified individuals will be will be motivated to learn new artistic skills and be responsible for the production of assets that meet the quality standards of the project, as well as be organized, with excellent communication skills, to support both internal and external art resource production.
Responsibilities:
Responsible for developing and ultimately personally creating quality benchmark assets that are in style and within specifications for the game
With your small team, work with other art disciplines and other departments to help develop systems and tools to establish technical and aesthetic guidelines for game art assets
Ensure that all assets created internally by your team and by outsource resources are consistent with the style and technical guidelines of benchmark assets
Be a role model, inspire and mentor other artists in best practices and procedures for asset production
Support the Art Director/Management with documentation, planning, scheduling, internal/ external assignment preparation and critiques as required
NOTE: At this time we are not equipped to support any out of country hires.
Skills & Requirements
Requirements:
Expertise in environment modeling and texturing, with focus on hard surface and architecture
5+ years as professional artist in video game development, 1+ years of art management experience leading junior artists and outsourcers
Proficient with standard industry tools like 3ds Max and Maya, Z-Brush, and Substance Designer/Painter, with a desire to support and have input into the creation of new systems and tools to help future production
Beyond aesthetic skills and knowledge be aware of current and cutting edge technology for 3d art production trends and processes, tools and techniques: 3D modeling, textures, materials/shaders, lighting, etc.
Experienced working with both internal and outsourced art team resources and pipelines 
As a plus
Houdini proficiency
Experience developing procedural modeling systems
Additional Information
Relocation assistance is offered
How to Apply
About the Company
Located in Timonium, Oxide Games is as the forefront of next-generation technology and gaming.  At Oxide we do more than just make great games; we also aim to be technical innovators.  We have built our own custom game engine, Nitrous, that is widely recognized as best-in-class in the next generation of game engines. 
Here at Oxide, our goal is to create technology that allows to us to deliver games and experiences no one else can.  Our staff includes senior talent from games such as Civilization 5 & 6, Ashes of the Singularity, The Elder Scrolls Online, XCOM, Command & Conquer, and many more.