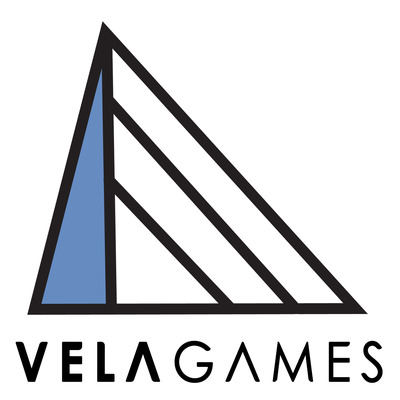 Concept Artist
Job Description
VELA GAMES IS LOOKING FOR A HIGHLY MOTIVATED AND TALENTED CONCEPT ARTIST TO BRING TO LIFE OUR NEW WORLD BY GENERATING IDEAS AND CRAFTING ARTISTIC DESIGNS THAT ARE COMPELLING AS WELL AS ICONIC
We're looking for someone who wants to be part of the core foundation of Vela Games; someone who is passionate about being part of an early tight-knit team laser-focused on creating innovative game experiences, and a company, from the ground up. As a Concept Artist on the project, you will be a key member of the team, creating engaging and memorable characters, props and environments and help come up with visual solutions for game concepts and world building. You love playing games as much making games and understand how to deliver a look and feel that will excite and engage players.
In fact, this person could be you! If it is, please reach out to us.
Vela Games is located in Dublin, Ireland. This is a full-time, permanent position and applicants must live or plan to live within commuting distance to the studio. We offer competitive salaries, benefits, and company equity to all team members.
___________________________________________________________________________________________________
WHAT YOU'LL DO:
Work closely with the art director to create original concepts from early production to final render to help devise the games visual style and direction through concept
Create a wide range of assets from characters, creatures, props and environments
Work collaboratively with an enthusiastic team of artists, writers, engineers, and designers dedicated to crafting world-class games
Skills & Requirements
3+ years experience as a professional 2D artist in concept, games, or film/animation
Strong understanding of visual style and the facility to help drive its future from an artistic perspective
Ability to quickly iterate on an idea, as well as take an asset to a final state
In-depth knowledge of visual principles including form, shape, composition, design, and how they relate to game development specifically
Superior eye for lighting, value, color and details and the ability to use them in creating new artwork
Excellent communication skills, self-motivated, and the ability to receive and provide objective feedback
Start-up orientation: Able to work creatively to solve problems as part of a small group
Deep passion for multiplayer games and player experience
BONUS POINTS:
Strong foundation in the traditional arts including but not limited to painting, sculpture, figure drawing, illustration
Previous production experience in AAA games
Interests in other areas of art for games (animation, visual fx, etc.)
UX/UI experience with Unreal, Figma, or other design interface tools
BENEFITS:
Competitive Salary
Company Ownership
Relocation Assistance
Flexible PTO
Parental Leave
Additional Information
Relocation assistance is offered
How to Apply
About the Company
CREATING EPIC MULTIPLAYER EXPERIENCES THAT UNITE GAMERS THROUGH PLAY
Vela Games is an ambitious yet independent game development studio in Dublin, Ireland. Made up of industry veterans and passionate gamers from companies such as Riot Games, Electronic Arts, and Telltale Games, Vela is currently working in the early phases our first unannounced project in the multiplayer space.
At Vela we love games of every type, but we know that multiplayer, when done well, has a special ability to bring people together. Unforgettable moments are created through the power of playing together. It allows players to keep in touch with old friends regardless of distance, and to forge new friendships that will last lifetimes. Vela was created with these moments in mind, and our focus every day is thinking about how we can create impactful gaming experiences that inspire gamers around the world to play and win together. 
Come join our early team in Dublin and help us create an iconic, original IP that reshapes the multiplayer gaming space!  For more info, check out our site at:  vela.games