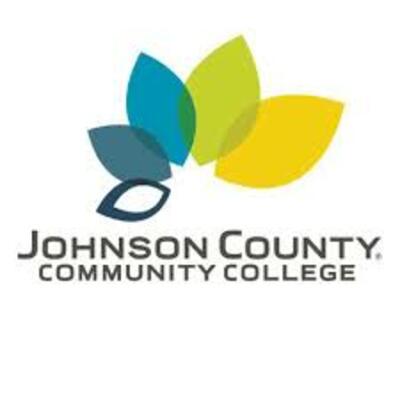 Job Description
Assistant Professor, Animation - 200386
Johnson County Community College, a League of Innovation school is searching for a full-time, Assistant Professor, for their Animation program. This well-established career program in the Kansas City metro prepares students to enter the animation for entertainment and game art industry. We are ideally seeking an animator/educator who can bring exceptional visual and critical abilities, strong fundamentals, innovative methodologies and integration of new technologies to complement the current strength of the Animation program.
The Assistant Professor, Animation position requires a faculty team member whose role is to instruct at all levels of the curriculum courses for students seeking the an AAS degree in Animation: Entertainment and Game Art Design. This position requires an individual who embraces the vision of the Animation program, contemporary and relevant animation practice and pedagogy, innovation, collegiality and collaboration. The position also requires an energetic, creative, self-motivated person who has demonstrated proven teaching, leadership, and communication skills.
The job responsibilities and expectations for all full-time JCCC Faculty members can be located here: https://www.jccc.edu/about/leadership-governance/administration/human-resources/files/pdfs/full-time-faculty-job-description.pdf
Along with a current digital professional portfolio, candidates selected for face-to-face interview will be required to make a teaching presentation as part of the interview process.
A Successful Candidate will:
Teach three courses each semester within the Animation sequence of catalog courses
Perform other duties expected of full-time faculty; including maintaining scheduled office hours, student advising and recruiting; developing and revising curriculum, developing and implementing course and program assessment of student learning outcomes, participating in college, division, and department meetings, serving on committees and other duties as assigned. Teaching assignments may be day, evening, weekend, and are subject to change as needed.
Establish and maintain collaborative partnerships with a wide variety of academic departments on campus.
Establish partnerships with local, regional and the national digital media and animation associations, educational and industry partners.

Internal Skills: A successful candidate will be one who:
Demonstrates a strong teaching ability
Is comfortable adopting and integrating new technologies into the classroom and into the coursework.
Demonstrates knowledge of and commitment to the teaching mission of a comprehensive community college.
Embraces collaboration with faculty and students from other disciplines, as well as people from the community.
Has a strong understanding of the changing landscape of Higher Education.
Has a commitment and concern for global perspectives, the diversity efforts of the department, division, and college.
 Course Outlines and objectives are available at: http://catalog.jccc.edu/coursedescriptions/ani/
Posting closes on March 13, 2020!
Skills & Requirements
Required Skills
Bachelor's Degree in Animation or a closely related field
Strong communication and presentation skills
Demonstrated mastery in use of Autodesk Maya, Substance Painter, Z-Brush, Photoshop, Marmoset, After Effects and Toon Boon Harmoney
Portfolio showing demonstrated high proficiency in Maya showing conceptual art, modeling, texturing, lighting and animation. Submission will include relevant work, and break down shot list of all scenes and/or movie clips.
Preferred Skills
Master's Degree from an accredited college or university in Animation, or closely related discipline
Required Experience 
3+ years of directly applicable industry experience 
Preferred Experience
Community college level teaching experience
3+ years of college level teaching experience
5+ years' experience within the gaming and entertainment animation industry
How to Apply