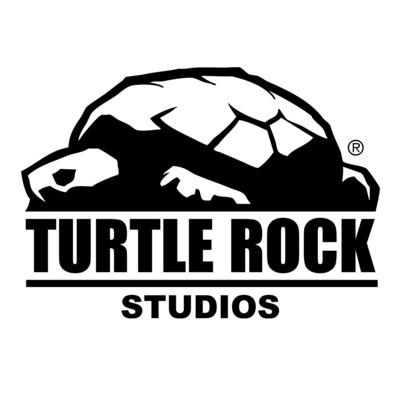 Job Description
Turtle Rock Studios is seeking a talented Environment Artist to work on our newly announced AAA title, Back 4 Blood! You will work closely with all team members to create realistic, believable and visually stunning environments. The ideal candidate will be a great team player who is self-motivated and can thrive in a collaborative environment.
Responsibilities
Work with the Art Director, Environment Art Lead, and environment team to ensure artistic unity across the game
Use a combination of modeling, texturing, and set dressing/world building skills to help push the visual quality bar
Work closely with designers to ensure that gameplay spaces look visually interesting and are fun to play
Help plan out and develop individual environments from prototype to final art quality
Help create a strong vision for individual environments by collaborating closely with artists, designers, and engineers
Skills & Requirements
Requirements
A strong portfolio that demonstrates experience modeling, texturing, and set dressing environments for games
Must be comfortable taking on responsibility for development of complex environments while pushing the visual quality bar
Confident in interpreting and adapting to general and flexible direction
Excellent communication skills. Must be able to thrive in a highly collaborative, team-oriented environment and both give and take direction well
Demonstrated experience working with modern FPS engines (UE4, etc.) and modern art pipelines
Strong work ethic and ability to maintain high quality and consistent progress without constant supervision
3+ years of experience in game development with one or more shipped titles on multiple platforms
Preferences
Proficient in Maya, Substance Painter, Zbrush, Marmoset, Quixel Mixer
Experience working with UE4
Experience working with a variety of modern art pipelines including modular, organic and hard surface construction
Demonstrated experience working with realistic art styles
Experience with AAA First Person action titlesFamiliarity with asset tracking and issue tracking tools such as Perforce and JIRA
Additional Information
Relocation assistance is offered
How to Apply
If this all sounds good, and you think you can help, apply now!
About the Company
Turtle Rock Studios is a multi-project, award-winning independent game developer located in the heart of Orange County, CA. We thrive in an open and collaborative environment which is led to this day by co-founders Chris Ashton and Phil Robb.
We focus on features that can be rapidly implemented and iterated on. It's not the only way to make a big-budget, AAA title, it's just our way.
If you care deeply about a feature, then you're part of the process. We can only make this game if you give us your best ideas, we don't care whether the feature is part of your job description. If you care about it, you're a stakeholder.
We depend on you to know what to do. We don't have time to micromanage people, we have games to make. If this all sounds good, and you think you can help, apply now!