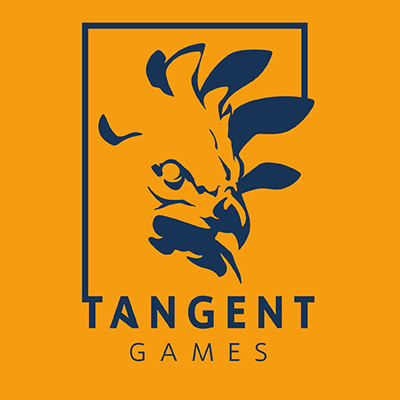 Job Description
Summary
Tangent Games is looking for a Lead Character Artist for a new action shooter game.  If you love working in the Unreal engine and have a passion for procedural games, join a team of industry veterans dedicated to making the highest quality games.  You will be responsible for managing a team of internal and external character artists with the goal of delivering best-in-class character art. You must be flexible, creative, and goal oriented. You will be expected to organize your own time between applied model making work, R&D and character development.
Skills & Requirements
Responsibilities:
Effectively collaborate with a wide-range of development team members such as Art Director, Designers, Technical Artist, Animators, Programmers and Producers to achieve artistic goals and implementation as they relate to design and technological considerations.
Be a conduit of honest and constructive feedback both up and down the chain
Contribute to the development of the artistic techniques and processes utilized to define and achieve the product's visual style. You must be proactive in developing new techniques and workflows.
Ensure character models are of the highest artistic quality and uphold the integrity of the game's design and artistic vision of the game
Maintain a good general knowledge of the game's design to facilitate communication and enable early identification of issues
Work with internal and external groups on character scheduling, reviews and development
Requirements:
4 years minimum professional experience
Applied knowledge of latest character modeling and texturing techniques
Experience working within a structured character pipeline
Core artistic toolset: Design, Composition, Anatomy, Material description
Experience making characters that include advanced rigging elements such as cloth / hair simulation and corrective blend shapes
Experience transforming character concepts into character models while maintaining the visual intent
How to Apply
To apply, fill out the following  form: 
Tangent Games Lead Character Artist
Be sure to include a portfolio/sample that demonstrates the quality and range of your work. This can be images, video, sketchfab/marmoset models, etc. Provide a brief written explanation of the work you did and how you went about it. 
It is Tangent Games' policy to provide equal employment opportunity for all applicants and employees. Tangent Games does not unlawfully discriminate on the basis of race, color, religion, gender, gender identity, marital status, age, disability, veteran status, sexual orientation, national origin, or any other category protected by applicable federal and state law. Tangent Games also makes reasonable accommodations for disabled applicants and employees.
About the Company
Tangent Games (formerly known as Tangentlemen) is an Los Angeles based, independent studio of esoteric game developers behind the PSVR Launch Title: Here They Lie.  Our team members have worked on titles: Call of Duty, Medal of Honor, Uncharted, The Last of Us and much, much more. Created and released Here They Lie, a surreal horror experience, on PSVR in 2016 and on standard PS4 in 2017.