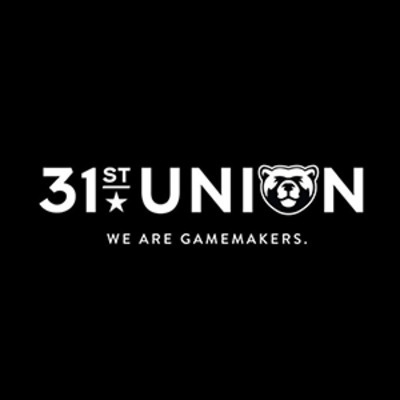 Material Artist
Job Description
As a Material Artist at 31st Union, your passion, knowledge and experience will be integral to the look and style of a new generation of player driven experiences derived by your ability to create high-quality materials and textures that bring life to the worlds we build. With technical skill and artistic understanding, you will help us build a library of materials to be used by all art disciplines. Your ability to collaborate on tasks as well as your proactive approach to material creation will be key to meeting our goals in an optimal time frame.
Responsibilities:
Create visually stunning textures and materials for physically-based render pipeline
Work closely with the key contributors to construct the material library
Work with Engineering and Technical Artists to ensure our materials are performant
Collaborate with 3D artists and designers to understand content needs of the game
Work with development teams to define and drive improvements necessary to meet content creator needs
Establish the look and tone of materials for a beautiful new game!
Skills & Requirements
You're an experienced Materials, Tech or Environment Artist with strong shading, modeling and sculpting experience. You're proficient at creating stylized materials in both Substance Designer and Substance Painter with expert knowledge in node-based material editors, shader networks and procedural texturing. You posses a keen ability to communicate and collaborate across disciplines sharing ideas and articulating visions. You are inspired by growth and excellence and thrive on sharing your knowledge with your teammates while continually honing your craft. Iterating, communicating and creating together is what drives your passion for art and games. You're knowledgeable in all the tools,  techniques and asset creation pipelines: Maya/3DS Max, Zbrush, UE4, Substance Designer, Substance Painter, modeling, baking, texturing, UV creation, unwrapping. You've created a gorgeous portfolio that showcases your ability to create and apply high quality materials to assets.
Additional Information
Working remotely is an option
Relocation assistance is offered
How to Apply
About the Company
We are a team of developers with a uniting passion for crafting highly engaging entertainment with a commitment to putting fans first. Our core values are our North Star ever reminding us who we intend to be and what we strive to create. Our studio culture is built on the belief that the more varied voices in our collective story the stronger our team and our game will be. We are an association of diverse game makers driven by a passion for our art and inspired by a culture of inclusivity to build games that thrill players everywhere.
Our Rallying Cry: Bring fun, inspiration and awe to our lives and to our community.
THRIVE ON TRUST
We are inspired to do our best work because we are safe to take risks in an environment built on sincerity and respect.
CHASE THE HORIZON
We believe the next great inspiration is just over the next peak; we push ourselves and each other to find it. We are all active in bringing innovation to life.
WELCOME ALL
Our strength is in our collective experiences and we stand proudly for representation and inclusion.
LIVE YOUR DREAMS
We are driven with a passion to reach our fullest potential. Personal growth is an enduring priority for all of us.
CUT DIAMONDS
We don't polish stones. We deliver brilliance. This devotion shines through in ways that raise the bar for all of us, and the experiences we bring to players everywhere.