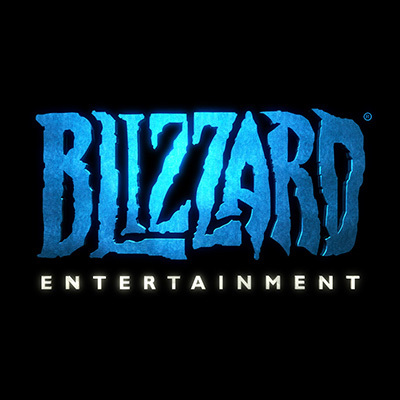 Job Description
Blizzard Entertainment is looking for an exceptional VFX Art Director to lead the artistic vision for projects created by their award-winning cinematics animation team.
Are you the type to ignite others both as a leader and as an artist? Do you have experience driving and communicating a clear vision in a highly-collaborative environment to a large art staff with the goal of building Blizzard's award-winning cinematics? Do you thrive in managing and mentoring creatives and being a true partner to others on the animation team? If you are ready to add your passion to a close-knit, collaborative community of artists, producers and engineers whose goal is to make emotionally moving and visually beautiful cinematic content, read on.
As a VFX Art Director you will help define the look of Blizzard's cinematics. You will partner with the project's director, producer, and DFX supervisor to establish a creative vision and lead a large team of professionals toward that goal.
Responsibilities:
Discover, define and clarify the director's aesthetic vision of the show
Lead the aesthetics of the project by communicating both verbally and visually toward the goals established by the director and you
Act as the director's visual consultant
Create concepts for lighting, characters, environments and effects to inform and inspire the team
Partner with visual development team to ensure delivery of show's art packet
Partner with and inspire the artists involved in the creation of the show
Collaborate with the DFX sup to execute the artistic vision of the show
Partner with the producer to ensure schedules and plans meet business and project needs
Visually tackle problems in collaboration with the broader Blizzard team, including game-team art directors, game directors, and creative directors.
Skills & Requirements
Requirements:
Experience as an art director or production designer in a VFX or animation studio
Experience directing and supporting artists across multiple disciplines
An expansive and well cultured strong artistic foundation with an advanced knowledge in color theory, design, lighting and art theory
Ability to thrive in a collaborative work culture
Ability to partner with a director to understand and implement the direction of the project
Ability to communicate through written, verbal, and visual formats: both through reference and painting/illustration
Strong leadership skills in order to lead a large number of people toward a singular vision
A deep understanding of Blizzard's IPs and the visual language associated with each
An understanding of an animation pipeline and process
A real passion for motion pictures, animated content, and film history
Pluses:
Experience playing video games, especially Blizzard games
Additional Information
Relocation assistance is offered
How to Apply
About the Company
Best known for blockbuster hits including World of Warcraft® and the Warcraft® , StarCraft®, and Diablo® franchises, Blizzard Entertainment, Inc. (www.blizzard.com), a division of Activision Blizzard (NASDAQ: ATVI), is a premier developer and publisher of entertainment software renowned for creating some of the industry's most critically acclaimed games. Blizzard Entertainment's track record includes nineteen #1-selling games* and multiple Game of the Year awards. The company's online-gaming service, Battle.net®, is one of the largest in the world, with millions of active players.