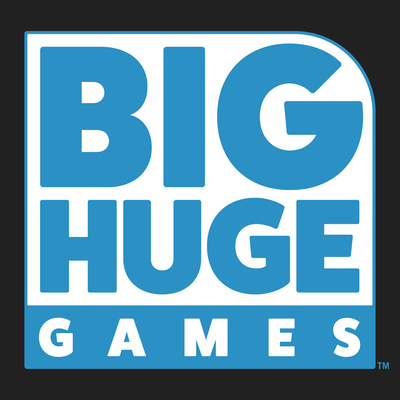 UI Artist/UI Designer
Job Description
Big Huge Games is looking for a UI Artist/UI Designer to help craft top-tier strategy gaming experiences for millions of players across the globe! Become the lynchpin of a team devoted to iterative design and world-class visuals.
This a full-time (40hr/week) position onsite at our studio in Baltimore, MD. No telecommuting or remote work options are available.
Responsibilities
Design and implement GUI elements for new gameplay features
Collaborate with Design, Art, and Engineering staff to improve the usability of live products and craft the user experience of products still in development
Create assets that maintain and develop the visual identity of current and upcoming titles
Support marketing and branding efforts as needed
Skills & Requirements
Qualifications
Experience in Unity, C#, web development
A nuanced understanding of interaction design, composition, and typography
Knowledge of Photoshop or other equivalent packages
Strong digital asset creation skills
Ability to rapidly prototype and iterate through solutions
Familiarity with markup languages
Excellent communication and time management skills
Attention to detail
Bonus
Experience in 3dsMax or Maya
Up-to-date knowledge of iOS/Android platforms and hardware
Encyclopedic knowledge of mobile strategy games
Shipped Titles in a professional team environment
Experience using NGui
How to Apply
About the Company
Big Huge Games is a small, passionate team led by experienced game development veterans, proudly located just north of Baltimore, MD, who are excited about the rise of touchscreen platforms. We believe in hiring talented team members who enjoy working in a fun and positive environment.
The company was founded in March of 2013 by Brian Reynolds (Civilization II, Rise of Nations, FrontierVille) and a gang of longtime collaborators. Big Huge Games is dedicated to "Finding The Fun" through rapid prototyping and a focus on great user experience.
In July 2013, we announced our partnership with Nexon and the development of our first game, DomiNations, which has since been awarded "Editors Choice" in the app store and continues to release additional content to a very active global user base.
Our goals are simple: Make great games, strive to always be improving, and live up to the motto you gotta have fun to make fun.