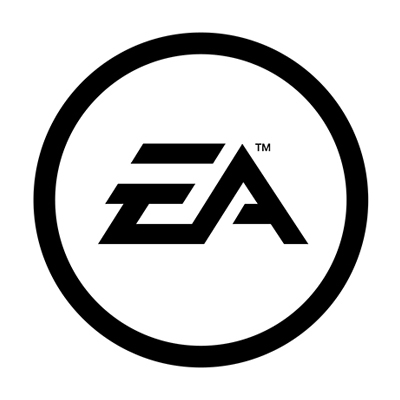 Facial Rigging Technical Art Director
EA
Vancouver, BC, Canada
Job type: Permanent
Job Description
Electronic Arts Inc. is a leading global interactive entertainment software company. EA delivers games, content and online services for Internet-connected consoles, personal computers, mobile phones and tablets.
We are a centralized rigging & blendshape department supporting EA Studios games including FIFA, Madden NFL, NBA, NHL, UFC, Plants vs Zombies & Need for Speed, and more, located in multiple studios worldwide. We develop, support, and facilitate artistic and technical infrastructure that maximizes believable performances, rigging workflows, and innovation.
Working with our game team and central partners, we share a unified passion for creating and supporting industry leading visuals. We seek people who are technically focused, not afraid to take risks, can conquer challenges, drive innovation and thrives on adventure.
To ensure and achieve the utmost realism in our games, the human characters in our games begin as scans of real life humans. Each individual scanned is asked to perform a series of facial expressions that follow the Facial Action Coding System (FACS). There are between 80 and 100 expressions for each person, depending on the rig being targeted. Actual blendshape based rig includes a total count of near 300 shapes each blendshape artist will have to complete per character.
** Please note that this role can sit out of our Los Angeles location.**
The Facial Rigging  Technical Art Director will: 
Domain: 
Mentor for growth within domain – able to recognize staff expertise and growth opportunities.
Active hands-on participant in critical project phases, to steer, influence, and align best practices – and ensure effective decision making within the domain
Partners with other Creative / Tech Directors within the organization.
Provide craft leadership and mentoring on both an individual and department level for Blendshape Artists.
Cultivate a strong artist community with the domain across the studio
Ensure the most appropriate and effective workflows, and techniques, are being utilized across the domain within the studio
Understand future domain needs, Identify skill gaps, and work with DDs to devise strategy to accommodate
Contribute to and help to execute on Domain roadmap/strategy for all projects

Production: 
Bringing highly-realistic faces to life for both cinematic and in-game sequences, capturing all of the subtle nuance of facial deformations into a highly crafted system of blendshape poses.
Discerning from video reference, identify idiosyncrasies about a particular person's performance that give them their character.
Sculpting any scanned expressions that are not precisely on pose with a focus on key facial assets such as eyes, mouth, nose, and brow.
Complete a facial rig of up to 300 blendshapes per character.
Populating the blendshape rig with the base expressions and test to ensure likeness is maintained through range of motion
As part of a continual improvement process, export the mesh out to Z-Brush for the creation of a blendshape corrective and then return this back into the rig. Repeat as necessary until a best in class likeness is maintained throughout the range of motion.
Works very closely with the rigging, capture and animation departments to create clean, efficient, and highly polished facial rigs
Ability to direct talent during FACS scanning shoots
Skills & Requirements
What does EA look for:
Experienced leader.
Expected to have worked extensively in blendshape creation for film/TV/video games for at least 3-5 years.
5+ years' experience in modeling and/or character art
3+ years' experience doing blendshapes for character art
Bachelor's degree or higher
Advanced technical experience is preferred.
At least 2 years' experience being a direct lead of a production where they were in charge of directing the art and overall strategy for all blendshape 
assets. It is expected Senior Blendshape Artists have completed at least 15-20 character blendshape heads from start to finish on their own.
Master level of understanding of the human anatomy as it pertains to the head and neck region
Exceptional portfolio in realistic character art. Please provide a link to portfolio on resume.
Proficient technical skills in working with Maya, Mudbox, Photoshop, and ZBrush
Deep knowledge of facial anatomy to include motion, proportion, silhouette and topology and how it relates to rendering and deformation.
Advanced knowledge of FACS and associated micro-expressions and the ability to properly isolate muscle identification.
Demonstrates an understanding of a broad mix of character related disciplines such as modeling, texturing, shading, rigging & binding, animation, facial animation and blend shapes.
Experience in prototyping and working closely with multi-disciplinary teams consisting of technical artists, artists, and engineers.
Demonstrates the ability to articulate the art direction focus and art reviews through written and verbal communication to internal and external teams.
Demonstrates an excellent ability to interpret 2D reference material and scan data into 3D textured and surfaced models.
Demonstrates an ability to document workflows that will be used by internal and external teams.
How to Apply
What's in it for you? Glad you asked!
We love to brag about our great perks like comprehensive health and benefit packages, tuition reimbursement, RRSP company match and, of course, many other perks! And since we realize it takes world-class people to make world-class games, we offer competitive compensation packages and a culture that thrives off creativity and individuality. At EA, we live the "work hard/play hard" credo every day.
More about our location: http://careers.ea.com/our-locations/burnaby-eac
Please apply here: http://gr.8job.co/XKUvdWen
Have questions about the role? Contact Paola - pchavez@ea.com
About the Company
THE BEST GAMES. THE BEST TALENT.
Our creative work environment rewards new and different ideas. It's an environment that attracts brilliant talent from around the globe. No matter which of our studio locations you join, you'll feel the energy and support of EA's global brand, while thriving on our world-class campuses. At EA, the excitement you feel throughout each workday is made possible by a culture that inspires you to do the best work of your career.