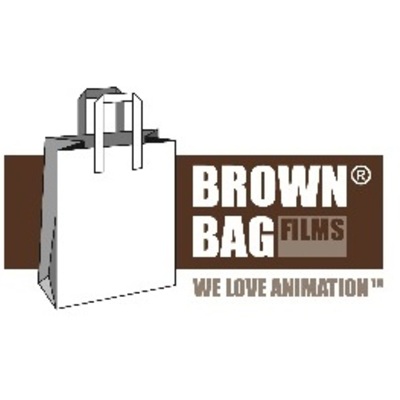 VFX Compositing Supervisor - New opportunity for 2D studio in Manchester, UK!
Job Description
Brown Bag Films Manchester is looking for a 2D VFX/After FX Comp Supervisor to work on a new, high profile, 52x11 minute episode pre-school series for television. This is an excellent opportunity for a key influencing role within our 2D studio. 
The right candidate will have well established industry experience in 2D VFX and Compositing with recent connections with a 2D Visual Effects studio or VFX department. 
The VFX/Compositing Supervisor will play a significant role within the studio Pipeline and will be required to facilitate excellent lines of communications between multiple creative paths. 
Overall Focus: 
Superior creative problem solving skills both artistically and creatively, working closely with key Pipeline departments to ensure that both quality and schedules are met. 
Providing creative advice and involvement in challenging projects that require additional management support to the Compositing and 2D After FX dept. 
Taking responsibility for the 2D VFX/Compositing department in key decision making and plan the allocation of work across two teams of VFX artists. 
Infectious passion for keeping up-to-date with state of the art animation and VFX. 
Key Responsibilities - SUMMARY OF RESPONSIBILITIES: 
Managing a team of After Effects compositors using both After Effects and Toon Boom Harmony 
Work closely with the Director to ensure consistency throughout post effects/compositing & production. 
Work closely with Toon Boom Technical Director to streamline scene transfer between Harmony & After Effects. 
Will be required to assist with After Effects compositing when necessary. 
Communicate clearly and regularly with Series Producer, Director and Animation Director on the production status and attend meetings as required. Promote and Facilitate effective communication regarding the compositing assignments between Art directors and Production Management, animation and Edit. 
Skills & Requirements
Essential Skills: 
5+ years working in a VFX department, 2D animation or 2D VFX Studio utilising After Effects and the ADOBE Creative Cloud product family. 
Extensive experience in traditional visual effects for TV and or Animation, including recent supervision experience within a 2D VFX studio/department or compositing team. 
A firm understanding of the VFX process and terminology 
An excellent artistic 'eye' with a solid understanding of composition, light and colour 
A strong multi-tasker 
A team player 
Possess a love of animation/film and VFX 
Staff Management Responsibilities: 
Involvement in recruiting the 2D Comp artist team, attending interviews and selecting the best team for the project needs. 
Mentoring key artists in the team, providing advice and feedback for them both creatively as well as leadership support and guidance. 
Providing feedback for artist and production reviews, and support for their lead when conducting staff reviews. 
Demonstrated excellent leadership skills across all levels, strong communication and problem solving skills. 
Ability to remain calm and confident in a fast-paced environment. 
Ability to work within and inspire a team and also under own initiative. 
Excellent communication skills at all levels, both on a technical and creative basis. 
Strong time management and organisation skills. 
Experience with staff management including hiring, reviews and providing consistent and constructive feedback, including some administration of performance reviews and staff mentoring. 
Desirable Skills: 
Understanding of a 2D Animation studio pipeline. 
Knowledge of Toon Boom Harmony. 
Knowledge of key Production databases and software - Shotgun, Premier, RV and Photoshop. 
Please, note that this opportunity is open to current residents of the UK who have the right to work in the UK and we will also consider those who wish to apply who are currently resident outside of the UK. All offers are subject to successfully obtaining the right to work status in the UK.
How to Apply
Please apply here by completing an online application, attaching your CV with all relevant details. We want to hear all about you!
About the Company
Brown Bag Films 2D studio in Manchester is a thriving hub of creativity. Doubling in size in the last year, this studio is a hub of creative energy within the creative setting of the Sharp Project in Manchester's Thorp Road area. 
We hold regular social events in studio, offering fixed term contracts on projects for major broadcasters. Our shows are Emmy nominated and our team of production and creative crew have worked internationally for some of the best studios in the world. We have a dedicated Learning and Development team where we focus on developing our internal talent & supporting them to be the best they can be in their roles. We are creatively led and listen to creative voices within our Creative Leadership team forum. 
Manchester is a city thriving within the film, TV and Animation industries and is an excellent location to work within the industry outside of the pace and costs of London. To learn more about Brown Bag Films, visit our Brown Bag Films and 9Story Media Group websites. 
https://www.brownbagfilms.com/