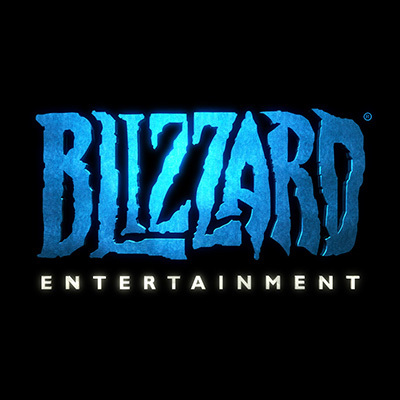 Job Description
Tracer, Winston, Pharah, Hanzo… these are just a few of the memorable heroes that inhabit our world. Their world, heroes and weapons are a challenging thing to get right and make our universe feel engaging. However, no matter how fantastic the design or how big the 'BOOM' is, or how breath-taking our architectural models are, it's the world lighting that brings them to life.  The way the light catches every nick and battle scar on a well-worn assault rifle or the mysterious, intricate engraving on an ancient structure, each subtle nuance helps to create a truly rich and inviting world. Our talented artists put their heart and soul into bringing these unique and visually stunning environments, and characters to life, and their ranks are growing. We want to meet a Lighting Artist ready to step up and break new ground in the Overwatch universe.
Blizzard Entertainment's Overwatch team is looking for an exceptionally skilled lighter to join us. The ideal candidate must demonstrate an understanding of how light, shadow, and color create environmental tone as well as work to guide the player and possess a thorough understanding of real-time game lighting. This position requires a creative and technically proficient approach to lighting levels for gameplay based on personal vision as well as conceptual illustrations.
Responsibilities
Work with art leads and the art director to create compelling lighting for a variety of environments while maintaining a consistent style throughout the game.
Work closely with the art, tech art, and design departments to conceptualize and implement real-time lighting solutions that satisfy both aesthetic and gameplay objectives.
Anticipate and work well within different production and technical constraints and understand the budgeting restrictions associated with them.
Create, maintain, and communicate documentation for lighting guidelines and implementation techniques.
Author post processing effects such as color grading, exposure, tone mapping, bloom and SSAO
Contribute to the development and placing models and VFX related to lighting and atmosphere. Such as; light flares, fog and god rays
Skills & Requirements
Requirements
A minimum of 3 years game development experience, lighting a variety of in-game environments
A portfolio or demo reel that demonstrates a keen eye for detail and the ability to use light, shadow, and color to create a variety of tones and moods
Thorough understanding of real-time lighting techniques (including vertex lighting, dynamic lights, Physical Based Material authoring HDR, and pre-baked light map solutions)
Self-motivation, good communications skills, and a great team player
Strong understanding of the balance of visual quality and performance requirements
Pluses
Have shipped AAA PC or console titles as a lighting artist
Familiar with 3ds Max, Maya, Photoshop and 3rd party lighting tools
Passionate gamer with experience playing a wide range of video games
Additional Information
Relocation assistance is offered
How to Apply
To Apply, please visit our website here:
https://careers.blizzard.com/en-us/openings/oOWlafwZ
Application Materials:
Cover Letter (highly recommended)
Portfolio and / or reel demonstrating relevant artistic skills are required (PDF Format Preferred)
Only online artwork submissions will be accepted (e.g. website, blog or online album)
Must be willing to complete an art test if requested to do so
About the Company
Blizzard Entertainment has been rated by Fortune as one of the "Best Places to Work" for several years running (and our ranking continues to rise!).  We are a community of 4000 global employees who are passionate about not only gaming, but entertainment and the technology that drives our users experience. Our goal is to delight our customers by never settling for anything but the highest quality and providing worlds filled with creativity and adventure around every corner.  You are bright, engaging, eager to learn and ready to make an impact. We've been waiting for you!
Blizzard Entertainment is an Equal Opportunity Employer. All qualified applicants will receive consideration for employment without regard to race, color, religion, sex, sexual orientation, gender identity, gender expression, national origin, protected veteran status, or any other basis protected by applicable law, and will not be discriminated against on the basis of disability.