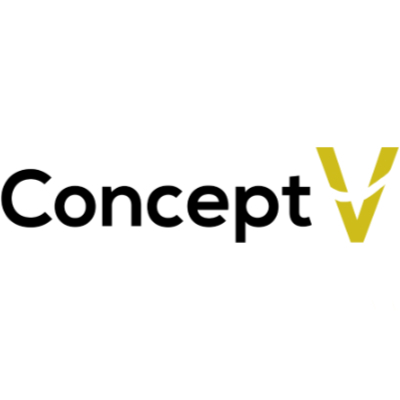 3D Artist, Architectural Visualisation
ConceptV
Brisbane, QLD, Australia
Job type: Freelance
Job Description
RESIDENTS OF AUSTRALIA ONLY NEED APPLY.
Remote work
We are a flexible company in regard to hours and you can largely choose your work hours as long as schedules are met.
Please note some meetings and production stages require all team members to be available at set predetermined times.
About
ConceptV is a groundbreaking development team responsible for state of the art Arch Viz projects. We continue to set higher standards of quality and push the boundaries on what is possible in a modern game engine. We are a group of talented developers and artists in a highly charged, fast-paced environment, and encourage thinking on your feet and teamwork. Join our team of artists and help us continue to push the standards.
Job Description
ConceptV is looking for 3D artists able to work on a variety of subjects including anything from home and high rise buildings, right down to furniture and appliances. ConceptV is looking for artists with experience working in hard surface modelling and Arch Viz asset creation.
You will be required to work from a brief and in conjunction with the lead 3D Artist as your point of contact.
The ideal candidate has a good understanding of architectural design and the processes needed to create them from plan right up to import in the engine.
The candidate is free to use whichever 3D app they own so long as they have a strong degree of technical knowledge both in the software they use and that the content meets our stringent requirements, and can be done to a very high standard and in a timely manner.
They work well and communicate with designers and other disciplines in a collaborative team-oriented development process.
Portfolio or demo reel should demonstrate:
Exceptional modelling skills. Show us mid poly models and some examples of hi to low poly modelling, ideally 2 entire buildings and some furniture with soft elements would be ideal.
Experience working with a PBR workflow.
Examples of realistic texturing and shaders.
Ability to create real-time ready assets that work well within the given technical limitations.
Very strong texturing skills and excellent knowledge of Adobe Photoshop (or equivalent), Substance suite and Megascans.
Keen eye for detail and realism.
A strong sense for composition, colour and light
At least average drawing/painting skills
Responsibilities:
Working from CAD models and files to turn them in hyper-realistic works of art for real-time delivery platforms.
Creation of Structures with some furniture and appliances required from time to time.
Collaborate with designers, technical artists, and to understand and implement correct technical processes, follow file naming and directory structure requirements within the engine's limitations.
As part of a team, maintain the high standards of modelling, texturing, PBR material creation, and manufacturers design cues to provide consistent and high-quality models.
Work with Lead Artist and Technical Artist to implement new features.
Ability to work autonomously as well as within a team.
Able to work with Trello and Clockify (training can be provided).
Skills & Requirements
Requirements:
Hard surface modelling experience.
Experience in preparing assets for use in a game engine (UE4 Preferred).
Strong Knowledge and experience with PBR pipeline and texture creation.
Strong working knowledge of a 3D app of your choice and 2D software such as Photoshop or Affinity (or equivalent)for texture creation, markups and communication
Ability to follow pipeline procedures.
An eye for detail while maintaining highly efficient model making.
Experience applying and creating shaders.
Strong verbal and written communication skills.
A keen eye for architectural design and detail
Excellent sense of form, mass, scale and volume.
Passion for pushing the standard of asset fidelity and production techniques.
High degree of self-motivation and initiative.
Ability to research.
Current licences or subscriptions for all software used.
Qualifications are fine however we are only looking at those who have the experience, skills and talent demonstrated through their portfolio and work experience.
Bonuses:
Experience with UE4.
Experience using ZBrush for organic shapes.
Experience with Speedtree and foliage creation techniques.
Understanding of optimisation in UE4.
Strong experience in Substance Designer.
Experience with Marvelous Designer.
Additional Information
Working remotely is an option
How to Apply
AUSTRALIAN RESIDENTS ONLY NEED APPLY. Those not living in Australia will not be considered.
Please send an email to conceptv@conceptv.com.au with a cover letter and resumé. If you are providing a video reel please upload to your choice of cloud service and provide us with the URL for viewing.
The Process of recruiting
The process of applying for a job can be daunting; to make it easier, here is what you can expect.
You will receive an automated message stating your resume has been received and will be reviewed thoroughly.
Due to the high volume of applications received, it is not always possible to respond directly to every candidate.
If you are selected, you will be contacted by the Lead 3D artist for an initial phone interview and art test.
The art test is a small structure that you will model from a floorplan and brief using your own flare and experience to give us an idea of your skillset, speed and eye for detail.
The next step is a second phone or Zoom interview with the Director.
If you are unsuccessful from this point we will let you know.
If your qualifications do not match the criteria of a current position, your resumé will be kept on file for future consideration.
Thank you for your interest in working for ConceptV.
About the Company
We Create Truly Immersive Visualization Tools.
Based in Brisbane, Concept V is an ambitious global collaboration of software engineers, customer specialists & building industry professionals with a wealth of experience and knowledge playing a crucial role in our work.