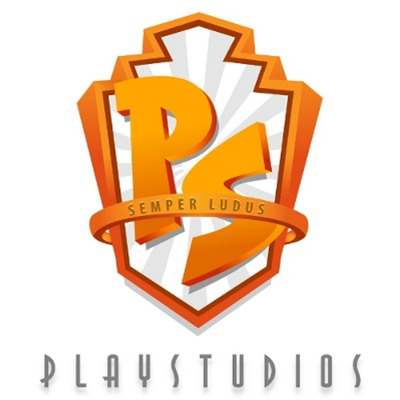 Production Artist (Remote)
PLAYSTUDIOS
Anywhere in the World, Afghanistan
Job type: Freelance
Job Description
PLAYSTUDIOS ASIA: 
SILICON VALLEY product ingenuity x LAS VEGAS integrated resort experience x ASIA PACIFIC games market = PLAYSTUDIOS ASIA, based in Hong Kong! 
We are a mobile / social games company competing in the fast-growing and dynamic mobile / social games market with a suite of casino and gambling style games that follow the 'social' or 'play for fun' model. 
Our mission is to make the industry's most beautiful, engaging, and polished games in partnership with iconic travel, hospitality, and entertainment brands and offer aspirational travel and leisure experiences as loyalty rewards to our best customers. We are growing our team of world-class product, engineering, marketing, and loyalty talent! 
RESPONSIBILITIES
Manage the assets and files as they move through the production process 
Final polishing on game assets from Production Team 
Organize files that are delivered from outsource vendors & freelancers 
Process assets/textures from files delivered by outsource vendors & freelancers. 
Manage a clean texture delivery practice to the Content Engineers. 
Work directly with supervising Lead Artist and Creative Director to deliver concept designs and production art assets that meet the standards for design and production 
Support asset concept and production as-needed under direction of the Lead Artist 
Maintain internal cloud-based texture and font library  
Skills & Requirements
Qualifications
Experience in a game development process/pipeline 
Strong organizational skills in both presenting work and file structure 
A portfolio that demonstrates strong draftsmanship or painting ability and an understanding of art principles including form, color theory, lighting, and composition 
Highly communicative, organized, motivated, and meets deadlines 
Ability to work from 2D rough concept to 2D production finish
Additional Information
Working remotely is an option
How to Apply
Application
Applications must include a link to your online portfolio. 
You may be expected to complete a paid art test as a part of the interviewing procedure. 
Please send your application to jobs@playstudios.asia 
About the Company
WE ARE A MOBILE / SOCIAL GAMES STARTUP
We compete in the dynamic mobile / social games market worldwide with a suite of casino and gambling style games that follow the 'social' or 'freemium' model. Our games model is 'play for fun' only, and legal in all of the market jurisdictions that we operate in. Our owners and investors include strategic and established venture capital investors, as well as our team members and founders.
WHAT WE DO 
We make beautiful, engaging, highly polished games that feature real-world brands and also offer travel and leisure experiences as loyalty rewards to our best customers.
OUR CULTURE
Playstudios Orion division is 100% distributed, there are no physical offices, everyone is remotely scattered across the globe - we work from the comfort of our home! To us, happiness is the result of being able to embrace flexible hours, and working on tasks that are meaningful.  We don't think that a great job should require you to uproot your life and your family, or that a life event should force you out of a great job. We want to work with great people no matter where your life takes you.
BENEFITS AND PERKS
Flexible hours 
Work from the comfort of your own home 
Easy online sharing platform to reduce unnecessary meetings 
Path towards Fulltime Onsite (our Remote employees often have the option to become Onsite staff)